Booking Reliable Accessible Rides
Traveling while using a wheelchair can be pretty challenging, especially when you're only looking to get around the local area. You can't hire an ambulance for non-emergency transportation needs, for example, when you simply want to visit the grocery store or meet regular medical appointments.
With plenty of factors to consider, including space, safety, and comfortability, is there a private ride service available that caters to people using wheelchairs and mobility aids?
At BriteLift, we say: Of course, there is!
Although some of us may already have personal transportation to take us to where we need to be, this may not always be available when we need it the most. As for public transportation, Chicago and Wisconsin have taken plenty of steps to keep buses and trains ADA-compliant, but these come with some limitations that only BriteLift's professional Non-Emergency Medical Transportation (NEMT) services can provide.
There are also those who want to be able to have more control over their accessible transportation needs. Being able to freely and easily do so can give them a feeling of independence, offering them a boost in morale regardless of their condition.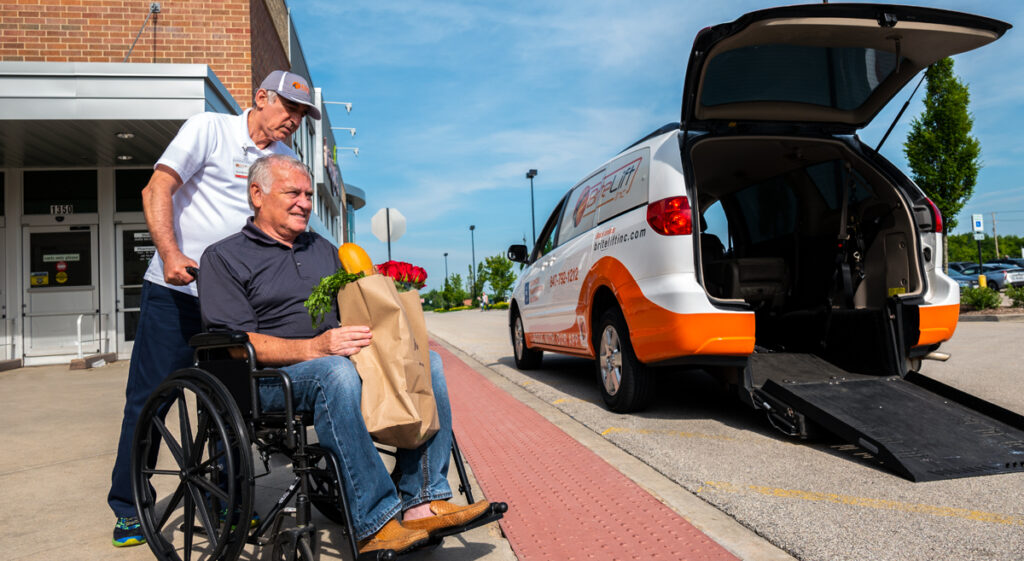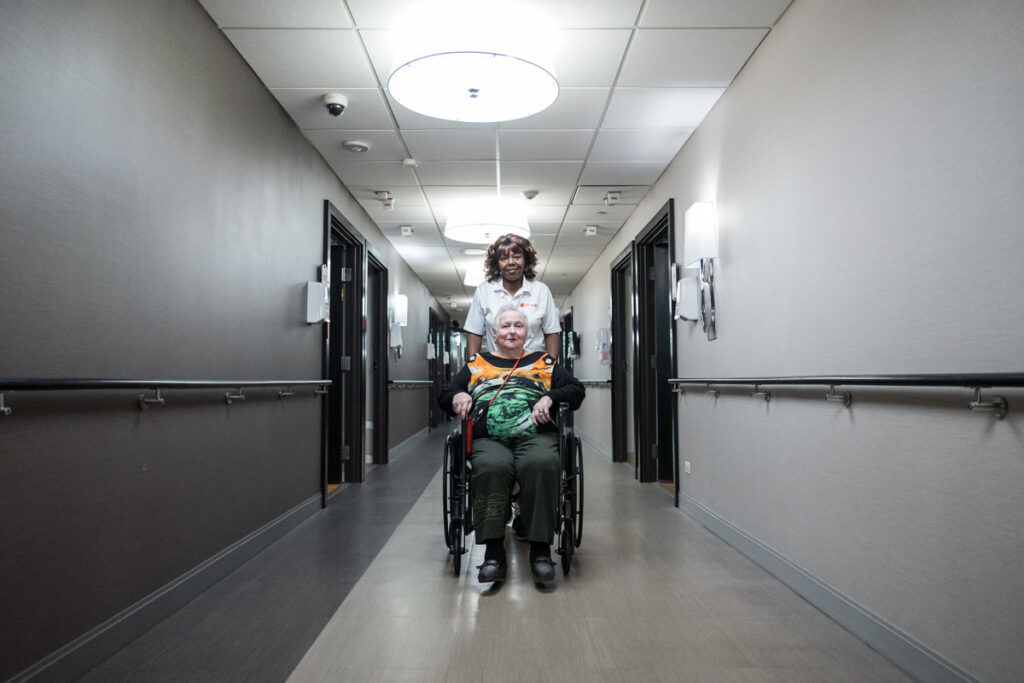 Public transportation may not be the best option for people using wheelchairs who need to get to their important appointments and procedures safely and on time. Be it a physical therapy session or a routine visit to the doctor's, BriteLift's private wheelchair-accessible vans ensure that you reach each and every one of your appointments, taking you straight from your home to the door of the clinic and back.
Not all families have the proper transportation and equipment necessary for taking care of a loved one on a wheelchair. From wheelchair ramps to security straps, BriteLift provides custom vehicles that meet any accessibility needs. What's more, when booking an accessible ride with us, additional passengers get to ride for free!
Getting Accessible Taxis in Chicago and SE Wisconsin
BriteLift offers the best and most convenient accessible rides in Chicago and Southeast Wisconsin for people using wheelchairs. Whether they need to get to their appointments so as not to miss them or to spots where they simply want to enjoy the sights and sounds, BriteLift is here to cover their needs with spacious vehicles to fit wheelchairs of all sizes and drivers who are well-trained to serve them with their needs.
Reserve a ride with us today!