BriteLift serves Southeast Wisconsin, allowing individuals utilizing wheelchairs and mobility aids to get around the area for their doctor's appointments, airport, or for when they simply want to check out and visit the local sights. Here's what you need to know about getting around or through SE Wisconsin in a wheelchair.
Is Wisconsin Wheelchair-Friendly?
As a matter of fact, Wisconsin happens to be one of the most wheelchair-friendly states in the country. Actively promoting and raising awareness on disability rights through various initiatives and projects including resources like the list of programs and services from the Wisconsin Department of Health Services which caters to older adults and individuals with physical disabilities.
Their list provides information on programs, tips, and educational resources to help individuals with disabilities of all ages and their families.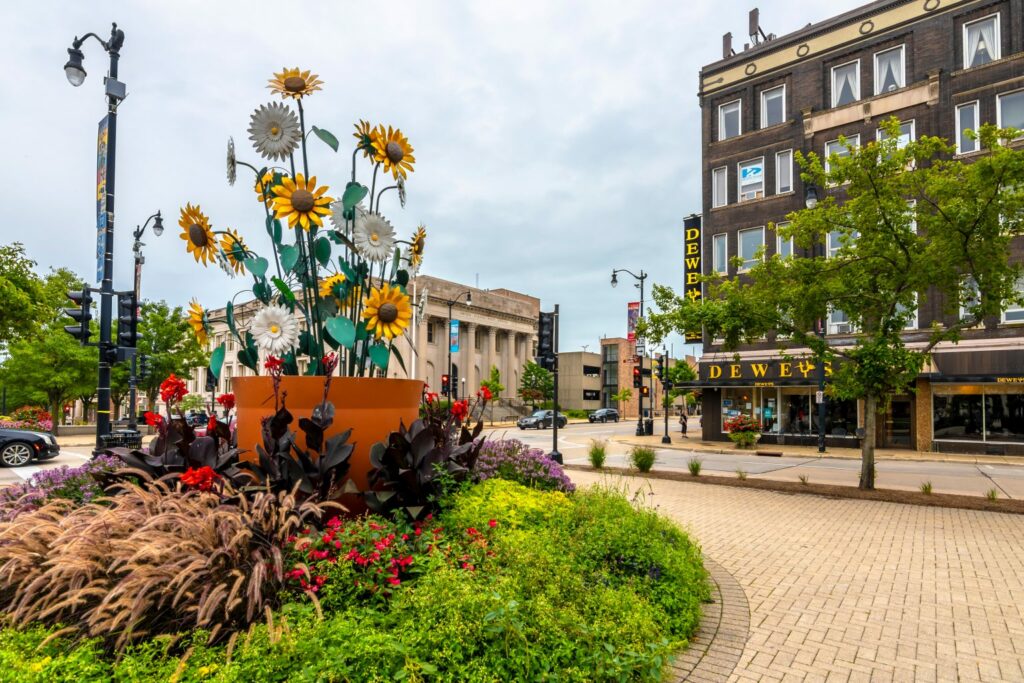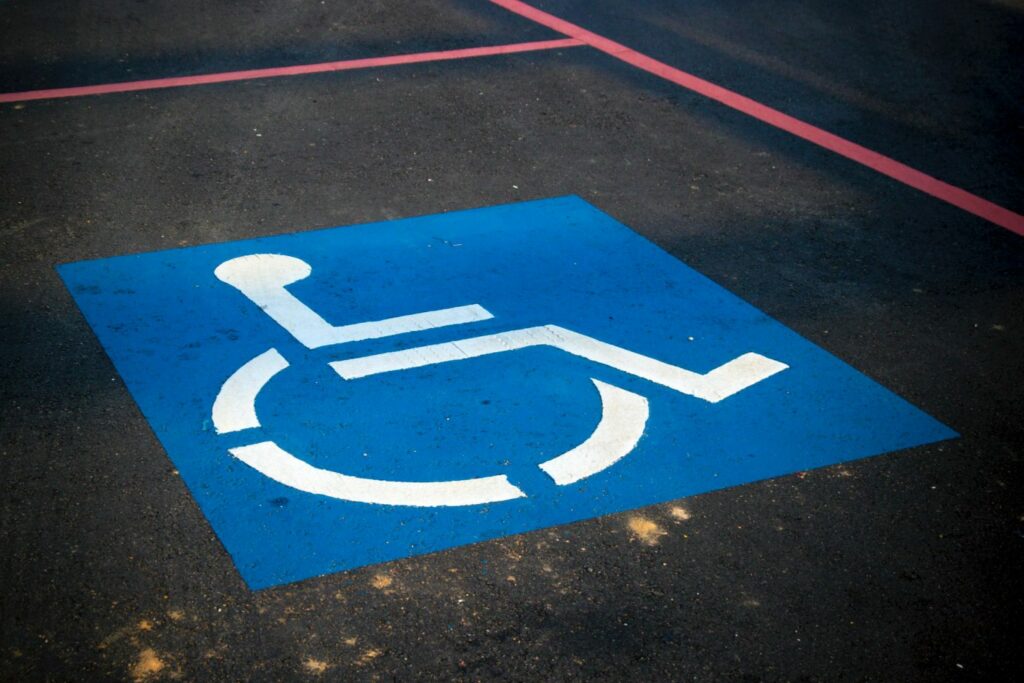 Airport Accessibility
The General Mitchell International Airport (MKE) in Milwaukee is fully accessible to passengers with disabilities, providing services in accordance with the Americans with Disabilities Act and Air Carrier Access Act. This includes accessible family restrooms available in all their terminals and professional skycaps/porters located at the ticketing/check-in and baggage claim areas to assist passengers with wheelchairs navigate the airport.
Note that if you need special assistance for outbound flights, passengers are advised to contact their respective airlines ahead of time for requests regarding wheelchairs, boarding a plane, specific seat assignments, dietary needs, or any disability assistance to avoid any delays or inconvenience.
Need a Wheelchair-Friendly Airport Ride? Choose BriteLift. Extra assistance all the way into the airport.
Public Transportation
Wisconsin public transportation through the city bus provides options for people utilizing wheelchairs, offering access lifts or ramps for easier access in and out of the vehicle and wheelchair straps for safety. Other options such as the Downtown Trolley and the Amtrak Rail are also available.
Wheelchair-Accessible Transportation Companies
With the current health crisis still active, public transportation puts passengers at a higher risk as they are not as easily able to distance from other passengers. Delays, transfers, and restrictions on pre-set destinations can make transportation more difficult. 
Wheelchair-friendly transportation companies, like BriteLift, provide accessible rides around SE Wisconsin and grant passengers with physical disabilities the freedom to go wherever and whenever they want. Booking with BriteLift, provides customized transportation options and fully sanitized vehicles driven by highly trained, local drivers, affording an option that is safe and personal.
Patients, local hospitals, and medical establishments trust BriteLift when booking wheelchair-accessible transportation, while family members utilize their online booking tool to easily book, pay, and manage multiple rides.
Accessible rides with BriteLift are easy with our online booking tool and our free mobile app. Contact BriteLift for more information and free ride estimates.
Reserve a Ride With BriteLift
BriteLift is the expert in wheelchair-accessible Non-Emergency Medical Transportation (NEMT). Whether for medical or any other destination, BriteLift is trusted by SE Wisconsin's community with disabilities for door-through-door transportation service, providing extra assistance when needed. Our ADA-compliant, wheelchair-friendly vehicles are equipped with built-in camera monitoring and GPS tracking for added safety and security.
We give people in wheelchairs a sense of freedom and independence, while giving their family and providers peace of mind that they're in the right hands.
BriteLift's Commitment to People Using Wheelchairs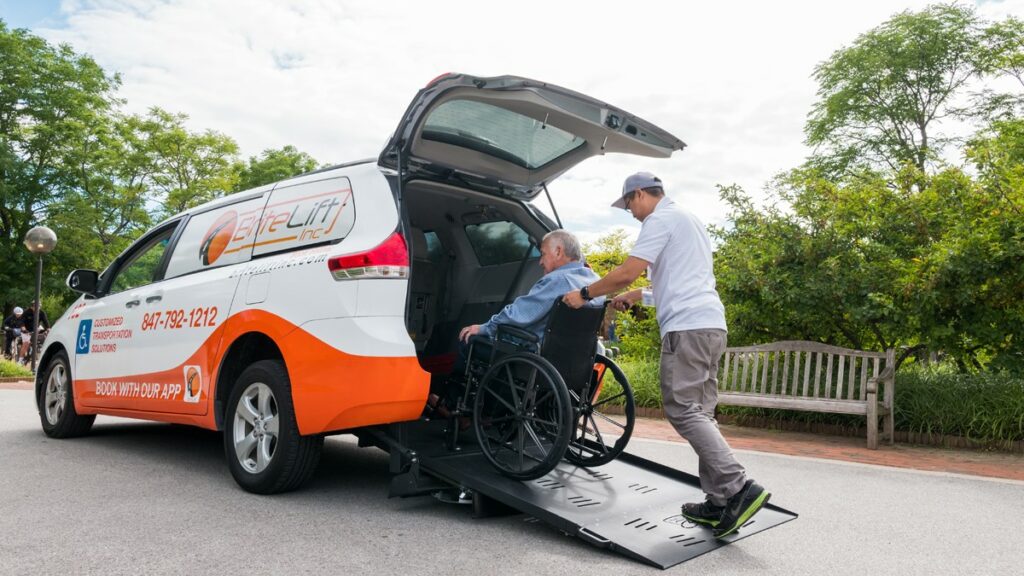 BriteLift assists Chicago and SE Wisconsin residents with wheelchair-accessible transportation, especially those who need to get to their regular appointments and procedures. Our standards in transportation and COVID safety measures ensure that we transport patients safely and comfortably and that they are treated with the utmost professionalism and service that they deserve.
Contact our 24/7 customer service for more information and free ride estimates. Reserve a ride with us today online or by downloading the free mobile app.