Learn About How Families Get Through Having Loved Ones With Disabilities
Having someone in your home with disabilities can be difficult and can be an emotional experience. Whether your family member has been battling with their condition since birth or their disability has only onset suddenly, there is a lot of responsibility in taking on the needs for a person with special needs.
Practical, Social and Emotional Perspectives
Research studying practical, social and emotional perspectives when caring for a family member with disabilities compiled four common themes when they examined the views of both families and professionals who support people with disabilities. 
Practical/Logistical Concerns

Addressing Special Needs for Activities, Events, etc.

Disrupted Family Dynamics

Split families and time pressures

Emotional Burden

Stress and exhaustion

All family relationships under pressure

Experiences of stigma

Positive Experiences

Close families

Supporting others

Changed perspectives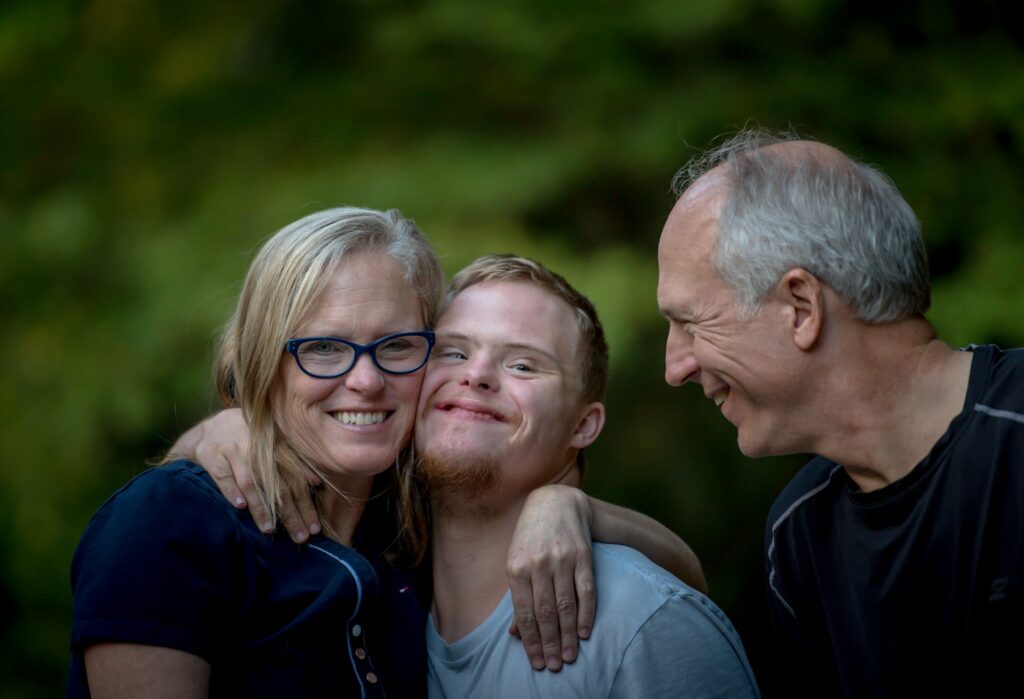 Whether it's shopping, a doctor's appointment, dinner with the family or a trip to the airport, BriteLift takes you where you want, when you want. Convenient. Safe. Reliable.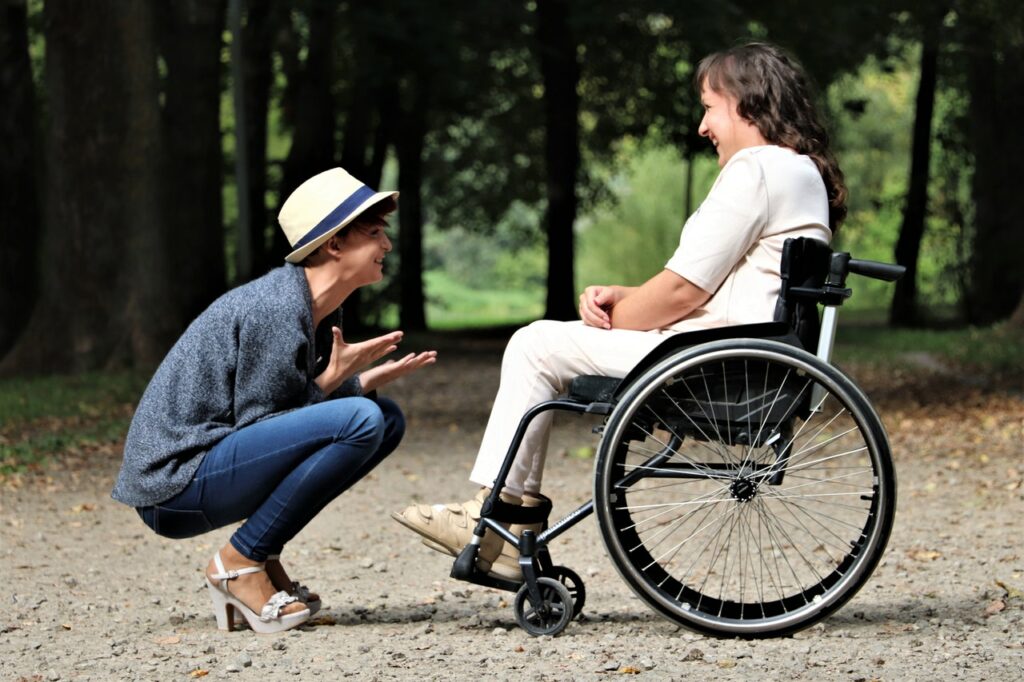 When families recognize the issues that they may be experiencing, they are more able to get the help they need before it becomes too much to handle. Joining support groups or seeking professional counseling can help families through the disrupted family dynamics and emotional burdens. For practical/logistical concerns, there are many available resources that many families are unaware of.
Many times family members of loved ones with disabilities are juggling responsibilities and need reliable transportation that caters to their accessibility needs. BriteLift is Chicagoland and Southeast Wisconsin's trusted resource for 24/7 wheelchair accessible transportation. 
Family members' pressure is relieved when they use the BriteLift App or Online Booking Tool to manage their loved one's transportation needs. Gain peace of mind knowing their rides are scheduled ahead of time for their appointments with highly trained, experienced and certified drivers that take patients all the way into their destinations.
BriteLift is also great for transportation for any occasion like fun family activities, the airport, grocery store, and more. Plus, additional passengers ride free!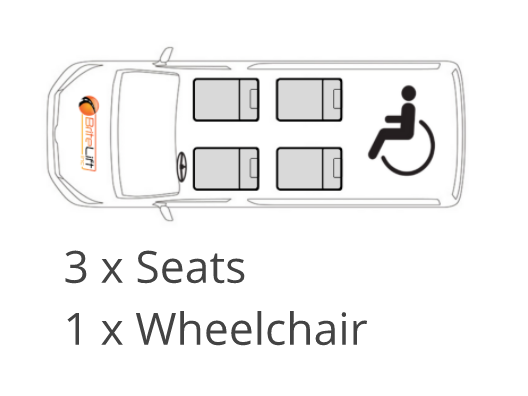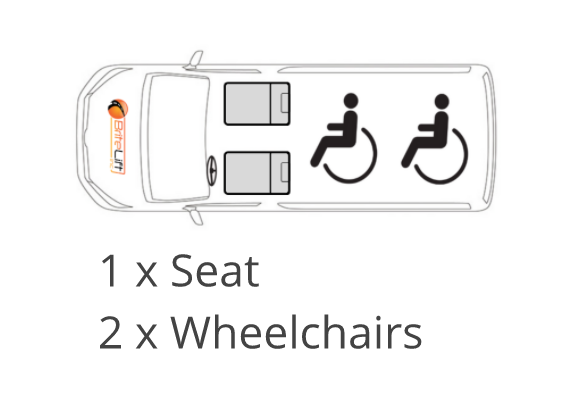 BriteLift Helps Families Get Through
Putting passengers' needs first, BriteLift is built on providing empathy and understanding when serving our community's accessible transportation needs. We take pride in going the extra mile and assisting passengers door-through-door, all the way into their destinations to ensure that everything goes smoothly. 
Call 847-792-1212 customer service 24/7 to reserve an accessible ride. Download the BriteLift App or book online for easy and convenient booking and tracking of multiple rides.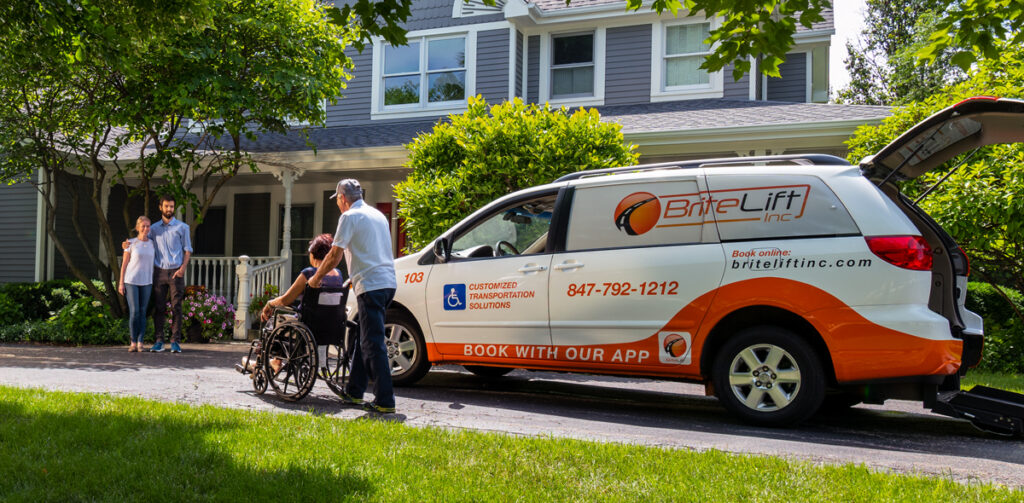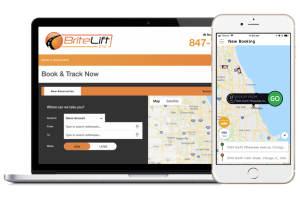 Advanced Reservation, Multiple Stops & On-Demand Rides
With BriteLift you can reserve multiple rides in advance. You can manage all your rides online or with our mobile app. Reserving in advance means you'll always have a dedicated vehicle at the exact time you need it.
We strive to provide on-demand rides where possible. Call our Customer service center to discuss your plans.