Accessibility with Wheelchair Van Transportation Services
Non-emergency medical transportation (NEMT) includes transportation services for patients that face circumstances that limit their access to transportation to their appointments. Different from ambulance transportation, NEMT focuses more on aspects such as regular doctor visits and procedures, instead of catering to urgent situations.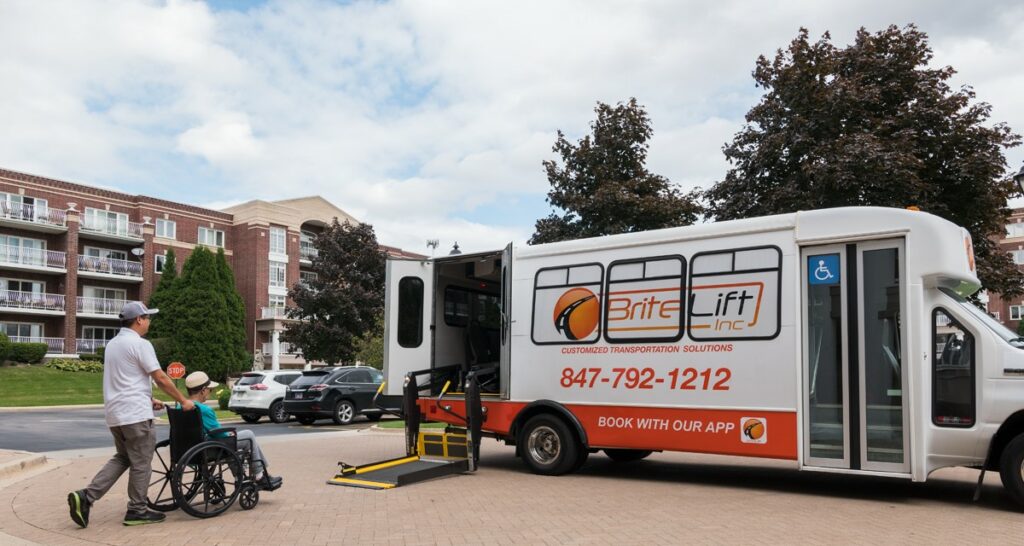 Chicago in itself is the third most populated city in the United States, and at any given time there are tens of thousands of individuals that need to get to their appointments. Wheelchair Accessible Transportation is even more difficult for friends/family to accommodate. While some might have a family member or friend to help out, many do not.
Even when a family member can occasionally provide a ride here and there, it can be difficult when they are not available, especially when recurring appointments are part of their care plan. Patients and medical care managers trust BriteLift for getting patients where they need to be.
BriteLift Gives Patients in Chicago and SE Wisconsin Options
Booking with BriteLift is all about providing patients with convenience and independence, helping them get to their destination on time, as well as making it easy for loved ones to book a ride.
Patients get the benefits of riding with BriteLift:
Getting to medical appointments without frills
Coming home from hospital discharge
Easy booking options even for patients themselves
ADA-compliant vehicles
Drivers who are personable, trustworthy and well trained
Door-Through-Door Assistance, all the way into destination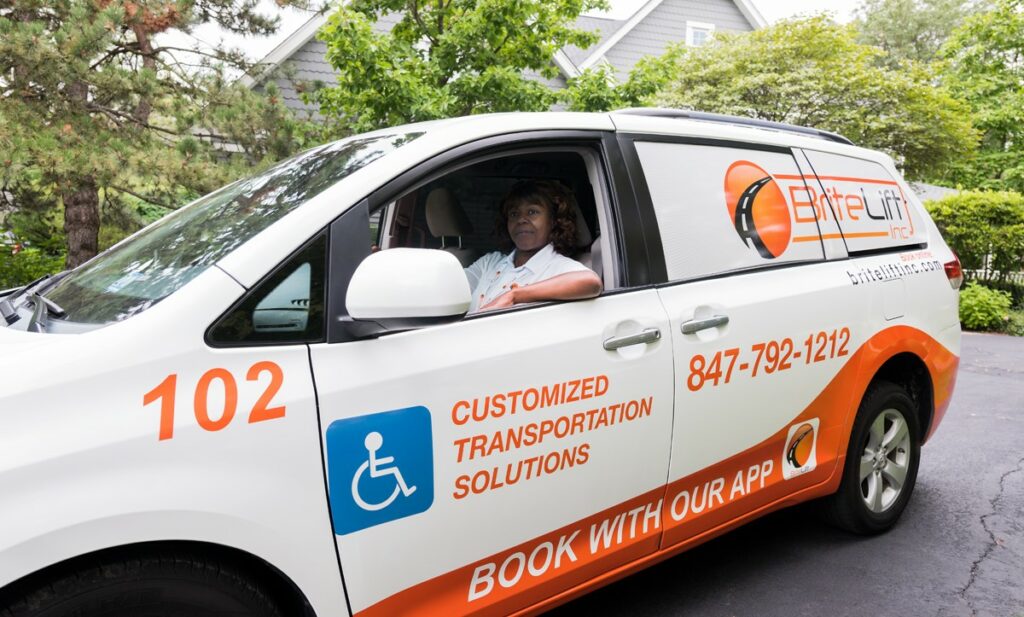 Whether it's shopping, a doctor's appointment, dinner with the family or a trip to the airport, BriteLift takes you where you want, when you want. Convenient. Safe. Reliable.
BriteLift Accessible Vans
Riding with a friend or family member? No problem! Additional passengers ride FREE!
Patients, their families, or medical providers can easily reserve a ride 24/7 a number of ways: Call, Book Online, or Download the BriteLift mobile app.
For safe and wheelchair-friendly transportation in Chicagoland and SE Wisconsin, you can always rely on BriteLift.
Book a ride with us now.
Helping Medical Offices, Hospitals, and Testing Centers
Medical offices in Chicago and SE Wisconsin can also sign up for a corporate account to easily manage, track, and pay for patient rides. With the sheer amount of patients coming in, regular transportation will save hospitals a lot of time when they need rides.
BriteLift's Corporate Account includes:
Online booking and ride management
A user-friendly platform
Monthly billing
Ride tracking
Return rides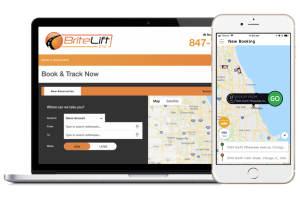 Advanced Reservation, Multiple Stops & On-Demand Rides
With BriteLift you can reserve multiple rides in advance. You can manage all your rides onlineor with our mobile app. Reserving in advance means you'll always have a dedicated vehicle at the exact time you need it.
We strive to provide on-demand rides where possible. Call our Customer serveice center to discuss your plans.