Chicago Has Much to Offer
Chicago offers a lot of possibilities when it comes to activities that you can take part in with a wheelchair. With this article in your bookmarks (and possibly BriteLift as your go-to wheelchair-accessible transportation provider nearby), nothing can prevent you from enjoying the Windy City. So let's dive into BriteLift's accessible recommendations:
The sunshine is calling you outside, and you can choose from a number of places you can visit. For starters, are you in the mood for a majestic view? You can visit Skydeck Chicago at Willis Tower, and if you are daring enough, try peering over "The Ledge " and take some neat pictures of the Windy City beneath your feet (or wheelchair). If glass floors aren't your cup of tea, but you would still like to bask in the lovely view, don't despair! There is always the option of the 360 Chicago observatory and the bonus of a great lake in your amazing photos!
Let's Not Forget the Great Outdoors!
Prefer something a bit closer to the ground? Perfectly understandable. Give Chicago Botanic Garden a go. Or Lincoln Park Zoo. Both of these little pockets of nature are free of charge to enter. It is also unavoidable to mention some of Chicago's captivating parks that stand at your disposal. 
For example, Millennium Park with its "bean" or Navy Pier simply cannot be avoided when out and about in the Windy City. In case any of these locations sound like they are a hassle to get to, get in touch with us, and get yourself the nearest medical van service in Chicago. You'll surely have a blast!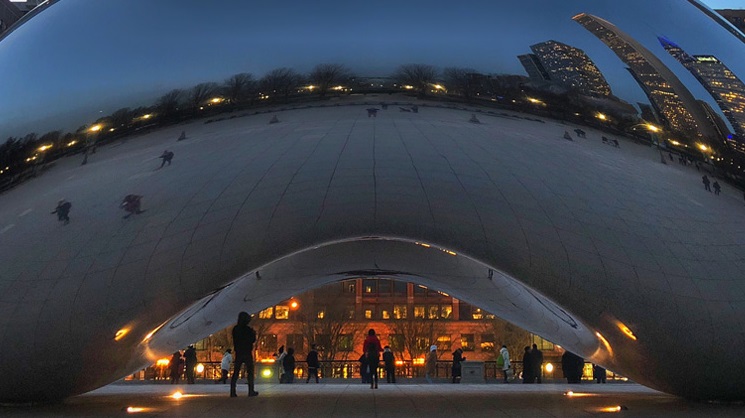 The Art Institute of Chicago is always at the top of all kinds of lists when it comes to Chicago and places to visit. Since that's the kind of place where you can always find something to admire, no wonder it's an essential part of Chicago must-sees. At the Museum of Science and Industry, you can take part in all sorts of experiments, exhibits, and events. The Morton Arboretum also offers a wide range of activities, all of which you can take part in without a hassle if you hire a BriteLift van.
If you want to know more about the water-based life forms, the good people of Shedd Aquarium are just waiting for you to stop by. But again, if your interests stretch far beyond our lovely planet, Adler Planetarium will spark your interest. Experiencing any of these institutions will not be tainted by limited access or transportation. With BriteLift taking you there, you don't even have to trouble yourself with finding an accessible taxi near you right when you need it. Any of your social outings, including but not limited to weddings, business meetings, and doctor's appointments, will be effectively handled with grace.
Plays & Flicks at Your Disposal
Chicago presents you with a lot of prospects for entertainment when it comes to plays and movies.
You can take your pick between The Chicago Theatre, Oriental Theatre, Auditorium Theatre, or Cadillac Palace Theatre. Immerse yourself in the drama or musical of your choosing. And if you're thinking "There's no way all these places are wheelchair-friendly…", think again! All of these locations are exactly that! If you are in the mood for motion pictures: the freshest titles can be watched at AMC Showplace Galewood 14 or New 400 Theater.
Deep dish pizza anyone? After all, you are in Chicago! Grab a delicious bite to eat at Giordano's, Pizzeria Uno, or Lou Malnati's. Sink your teeth into a thick crust and enjoy the melted cheese or any other topping, straight from any Chicago airport if you so desire! Let go of your concerns about moving through a restaurant in a wheelchair. These places are designed with ease of movement in mind!
Whether you enjoy watching or playing sports, Windy City has enough wind for your wings (possibly wheels also). Cheer away at Soldier Field, United Center, Wrigley Field, or U.S. Cellular Field with comfortable and accessible seating provided. Does it seem like a perfect day for cycling? No problem! Adaptive Adventures offers all kinds of sports activities for people with accessibility needs. From rock climbing to Dragon boat racing, you will find something in accordance with your own preferences for movement, for sure!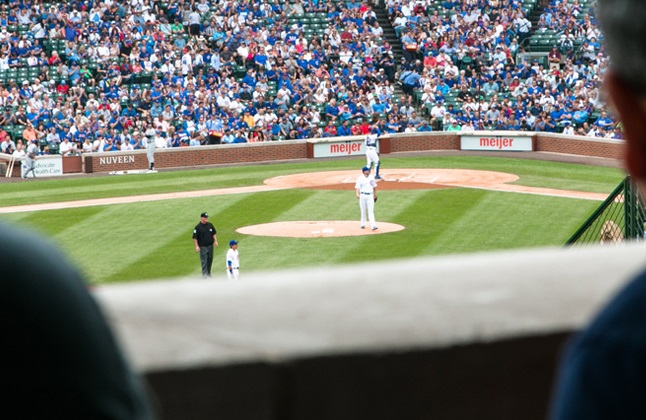 Take in everything Chicago has to offer without dealing with the burden of parking and unease of figuring out the best, fastest, and easiest way to get around town. Sounds too good to be true? Quite the opposite! With BriteLift, you will be driven from point A to point B in a comfortable and relaxed manner with plenty of room for your family and wheelchair alike.
On days when you feel like the whole world is against you, remember BriteLift's blog and that there are people, institutions, organizations, and companies which do try to make things easier for seniors, veterans. and people with accessibility needs. 
It will take a lot of time (and wishful thinking) until the whole world becomes more mindful of accessibility. Hopefully, the day will come when wheelchair-friendly will be default instead of an exception, but until then, be certain that you have BriteLift on your side!
Reserve a ride today.