Chicagoland and SE Wisconsin's most reliable accessible transportation solution
BriteLift came into fruition because of a personal experience with a family member experiencing health issues. Frequent medical appointments and the inability to drive themselves, required one of BriteLift's founders to step up. While at first it seemed doable, the more time that was needed to be taken to simply provide transportation, the more it was clear that this arrangement was not sustainable- missing work and other obligations. 
When looking for a reliable, wheelchair accessible transportation service provider in the Chicago suburbs, the choices were limited and service sub-par.
It couldn't have been an isolated experience. There had to be other individuals that use wheelchairs and other mobility devices that needed regular transportation; and their families that also needed the resource.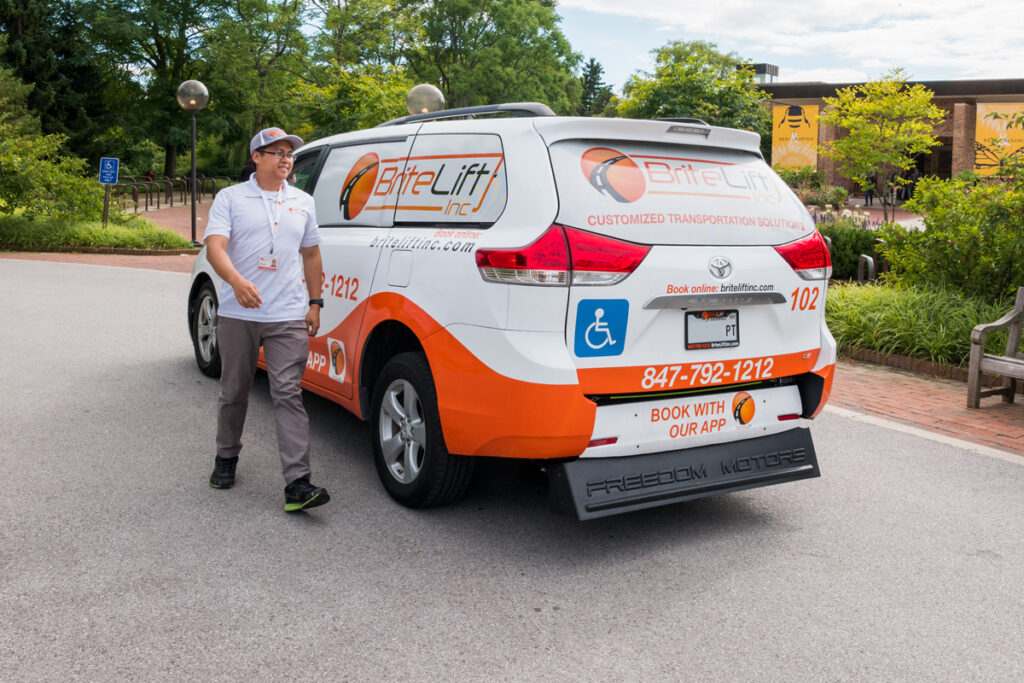 This was a problem we wanted to solve for our community.
Because of our deep personal connection to this need, and the experience of this void in the transportation industry, BriteLift focuses on making our passengers, as well as their families, as comfortable as possible, from booking to drop-off. Our service caters to every passenger's needs, whether it's door-to-door or door-through-door, our drivers are certified and specially trained to assist passengers with differing needs.
BriteLift started because of a problem, and BriteLift thrives as the solution.
Contact our friendly team to discuss where you would like to go
We're happy to answer any questions & help you book your next ride with BriteLift