Private Chicagoland Patient Transport for Medical Appointments
While Chicago is considerably an accessible city, there are a few things that need to be discussed when it comes to mobilizing patients. Here, we point out some of the associated risks and errors that may occur during patient transportation. Learn why it's important to book with experienced transportation companies, like BriteLift, where best practices are utilized by trained and certified drivers.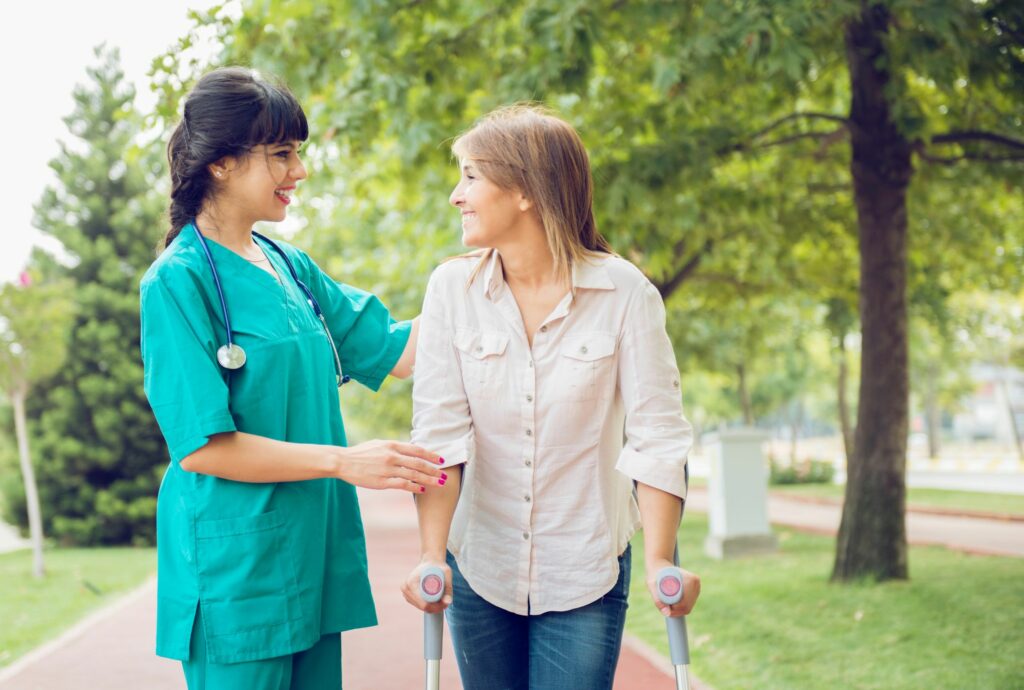 Some healthcare facilities are strict when it comes to transporting patients. Typically, they're made to use a wheelchair or even mobility scooter (which is referred to as patient transport), but not all transportation services cater to these mobility devices.
BriteLift is known for its accessible patient transport, and we can help take you or your patients to the nearest physical therapy clinic for your next appointment.
Maximum Care for Patient Transport
When it comes to patient transport, one of the most common pieces of equipment utilized is a wheelchair. This requires delicate care and attention, knowledge, skill, equipment, and communication. One slip up in any of these aspects can result in minor injury or, in some cases, catastrophe (such as traumatic brain injury from a patient falling off a wheelchair).

Fortunately, BriteLift's drivers are trained and certified in all relevant areas when it comes to handling patients, patient transport, and non-emergency medical transportation (NEMT).
Get to Your Next Physical Therapy Appointment with BriteLift
Our vehicles have spacious interiors and are fully ADA-compliant. With our secure wheelchair seating and exceptional drivers, you don't have to worry about getting to and from your physical therapy appointments.
BriteLift provides safe transportation for patients with wheelchairs of any size (even motorized ones) in Chicagoland and Southeast Wisconsin. See more of our services and contact us or download the BriteLift mobile app to book a ride.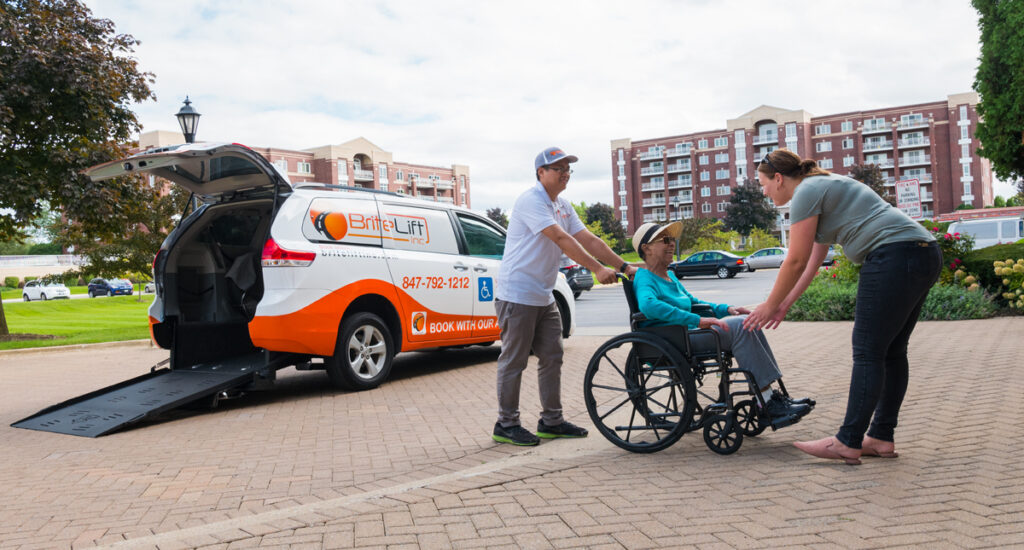 The Most Convenient Booking for Your Clinic or Business
If you own or manage a medical establishment, nursing home, school, or any business that has frequent guests and customers in need of accessible transportation, a BriteLift corporate account is for you.
Enjoy amazing features such as convenient online booking and ride management, a user-friendly platform, easy monthly billing, ride tracking, and more!