Burlington NEMT Made Easy
Medical appointments outside of major cities can be tough to get to without personal transportation around, especially for those with accessibility needs.
The good news is that BriteLift solves that problem by providing door-through-door services for Non-Emergency Medical Transportation all over Chicagoland, including Burlington.
Now, for those hearing about Non-Emergency Medical Transportation or NEMT for the first time, we've got a great explanatory write-up here:
What Is Non-Emergency Medical Transport and How Can You Benefit From It? | BriteLift
But in a nutshell, NEMT is all about transportation that gives focus on the medical conditions and needs of the passenger, and has accessibility in mind. And that accessibility isn't just about wheelchair accessibility but also for other kinds of medical needs.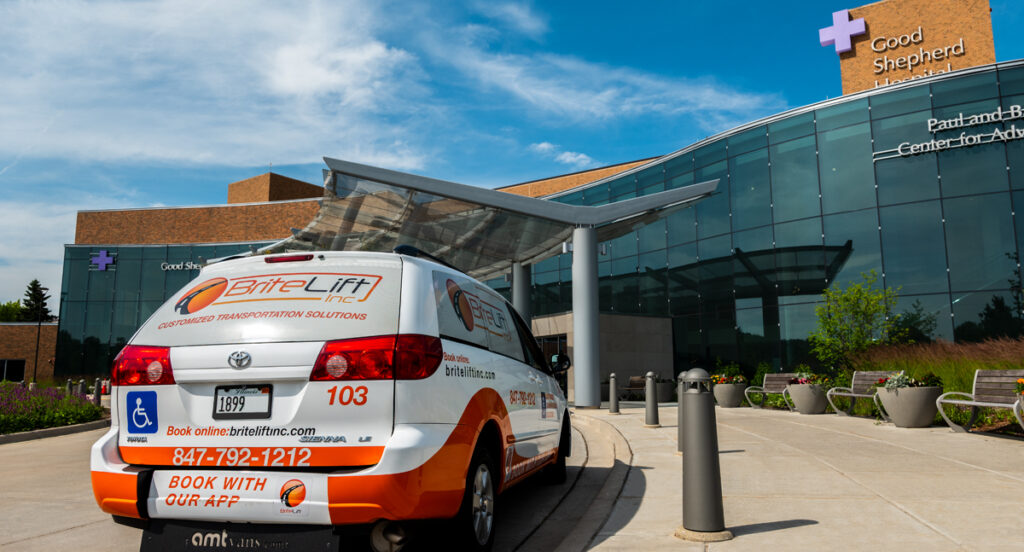 Whether it's shopping, a doctor's appointment, dinner with the family or a trip to the airport, BriteLift takes you where you want, when you want. Convenient. Safe. Reliable.
Personalized Rides in Burlington, Illinois
For those in Burlington or have family and friends living there, the process to book rides for their medical appointments couldn't be easier.
Booking with BriteLift is simple and convenient. Do it online, downloading the BriteLift mobile app,or by calling 847-792-1212.
Medical appointments can get pretty costly in the long run. Plan ahead by getting a FREE quote here:
BriteLift serves suburbs and neighborhoods all over Metro Chicago and Southeast Wisconsin. Book a ride today!