Empower Family Care
BriteLift understands that people who have to take care of family members with disabilities need help themselves, especially when they have been thrust into the role recently as a caregiver for persons with disabilities. 
Let's dive into the basics of family care, what you can expect, and what you need to know, or refresh your memory if you're already familiar with most of these.
Activities of Daily Living (ADLs)
According to a recent article, activities of daily living or ADLs is the term used to describe the kind of fundamental and routine activities that individuals are required to care for oneself. People with disabilities may have challenges accomplishing these everyday tasks, and often need assistance from family or caregivers to get their day going.
Some of the Basic ADLs (BADLs) that you may have to help your loved ones with may include, but aren't limited to:
Functional mobility, which includes the ability to walk and to sit or stand in and out of a chair or bed.

Personal hygiene, which includes dental, skin, and hair care

Showering and/or bathing

Toileting, which includes getting on or off the toilet and cleaning oneself

Dressing, which includes selecting appropriate clothing and putting it on

Self-feeding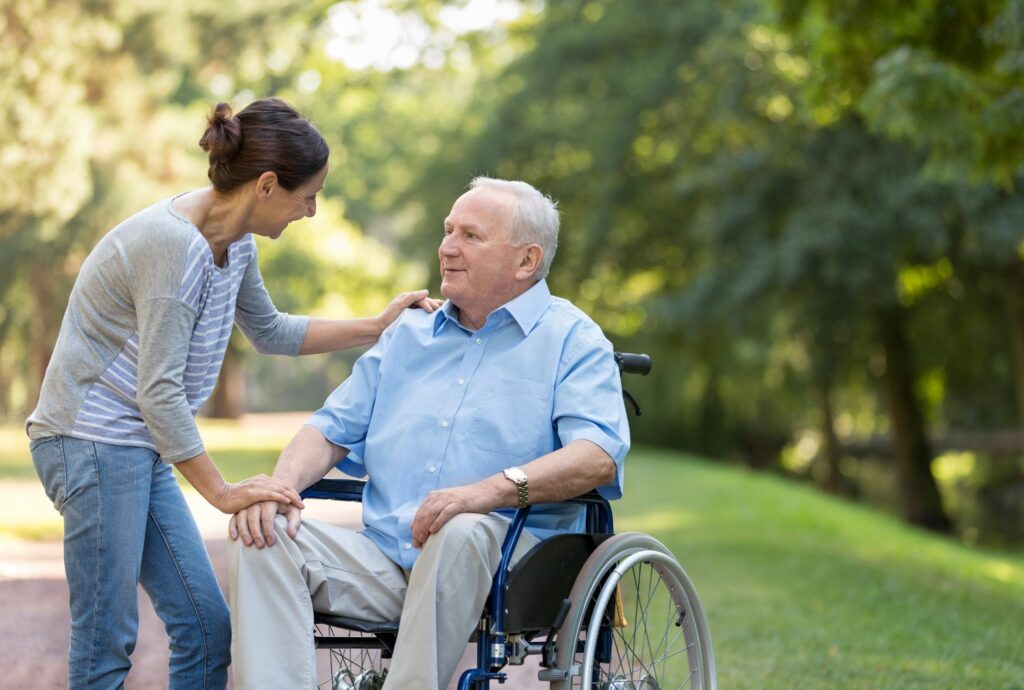 It's always good practice to communicate freely and frequently with the person on what they need help with but also with the goal of fostering independence.
Beyond the basic ADLs, there are also Instrumental ADLs (IADL) that, while not about basic functioning, enable a person to live independently within a community in the long term.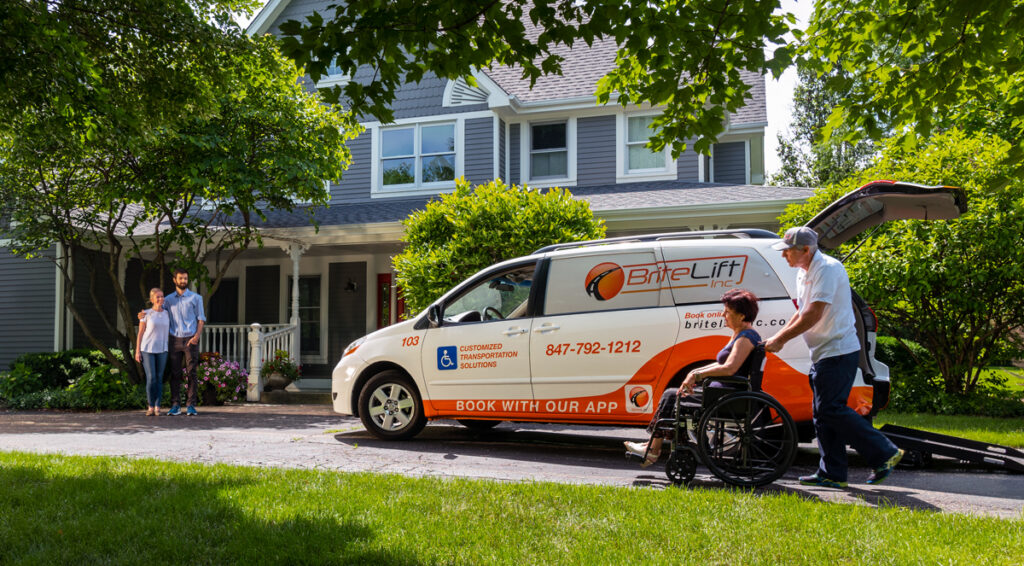 Some IADLs to consider are:
Housekeeping, laundry, sweeping, and other household chores

Money management, budgeting, and taxes

Meal preparation

Moving or changing residences

Shopping for groceries and other necessities

Medication management

Using the telephone or computer or electronics
Source: SeniorLiving.org
BriteLift's NEMT provides door-through-door ride services that account for your loved one's disability and reduce the workload of caregiving on you.
You'll need a lot of patience and compassion when taking care of persons with disabilities. So take the time to forgive them and yourself when mistakes happen.
This is about arranging transportation to med appointments, testing, treatments, and the like which can be challenging to manage all by yourself.
It's important to keep up with appointments, and missing any could derail any recovery or improvement that your loved one has made and that can prolong the recovery time.
The consequences of a missed physical therapy session or doctor's appointment can mean the difference for their recovery.
It helps to take note of all the schedules that your loved one has and have the phone number of their medical provider at the ready.
Easily schedule rides for you, or a family member.
Making sure they get there in time is easier with booking NEMT by app and tracking for their appointments and trips. The BriteLift mobile app offers easy booking and GPS tracking of the ride allowing for better estimations of arrival time and lets you flexibly respond to any situation.
Regulating Diet Restrictions
One of the other specific family care considerations that you may have is with diet restrictions for their recovery. Depending on the kind severity of the condition, a special diet may be required by your medical provider.
Special diets can go from regular to vegetarian, clear or full liquid diets, and even restricted or controlled diets where the patient avoids certain ingredients. Learn more >>
BriteLift helps patients get what they need by taking them from their doorstep straight through the grocery, granting them the chance to go about their errands safely and achieving a sense of freedom and independence.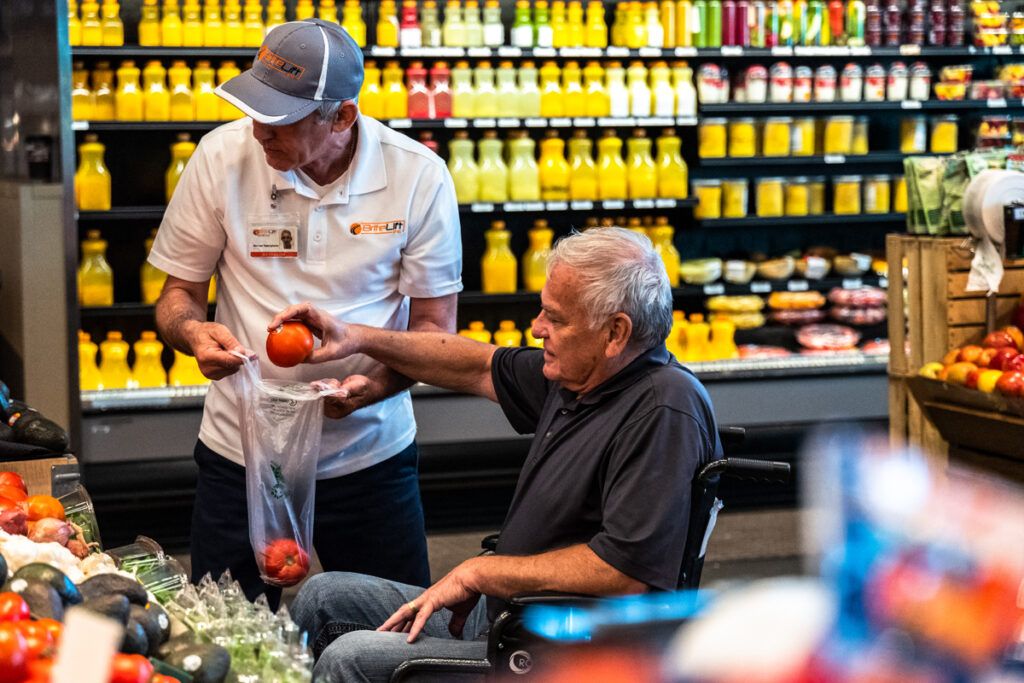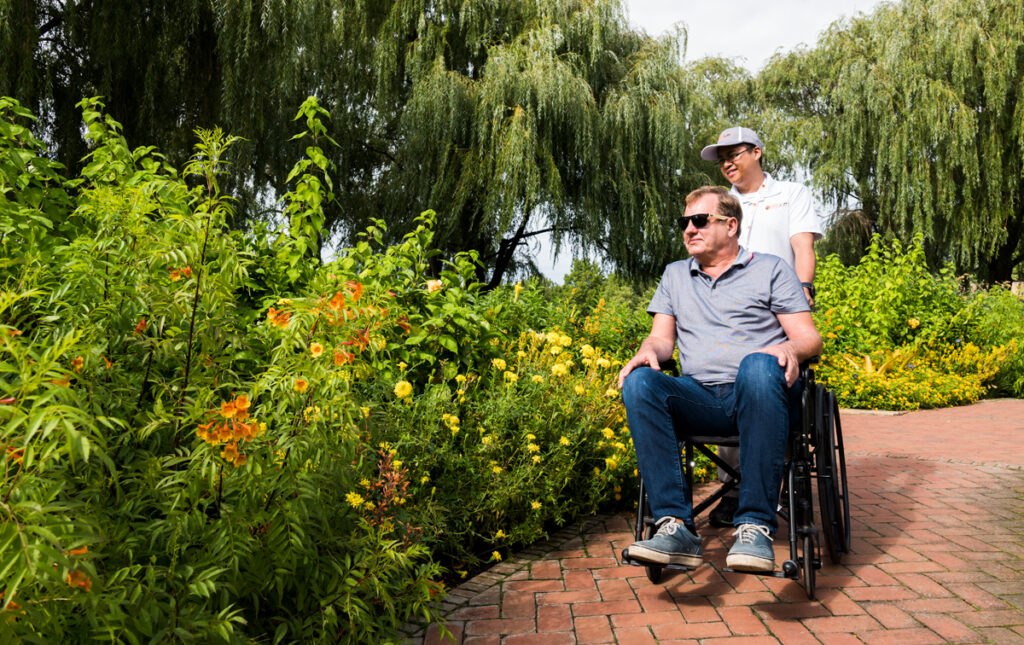 Addressing medical needs is important but an underserved part of our health is mental health.
Being cooped up all the time can be detrimental to our mental and emotional state. So it's important to go out with your family to let them feel wanted.
Go out and watch a movie or eat out in a nice restaurant; Visit the park or even go out of town. Fun activities together can mean the difference.
BriteLift offers accessible rides 24/7 to any fun affair. Additional passengers ride free.
BriteLift and Family Care
BriteLift understands that being a family caregiver is demanding, but with the right resources, it can be easier, and eventually more fulfilling.
And BriteLift is here as your resource to make transportation and travel easier. Persons with disabilities can easily book and get around to appointments, visit family and friends, and do errands with the help of NEMT and that gives back their autonomy and independence. 
Book BriteLift today!