How do seniors and their families cope with transportation needs, when driving themselves is no longer an option?
The average age of people living in Chicago's suburbs is getting higher with baby boomers hitting retirement age, including Arlington Heights. The senior aged community must adjust their lifestyles to maintain the independent living they're used to.
Family involvement may also be needed at a higher level, with seniors' adult children having more responsibility in providing assistance to their parents. 
A Little About Arlington Heights
For the largest village in America, downtown Arlington Heights has a lot of independent shops and restaurants. There's also a lively theater scene with the Metropolis Performing Arts Centre staging several major productions each year. The area is home to over 73,000 people, with everything you might need, like medical centers/facilities, grocery stores, shopping, restaurants, and more.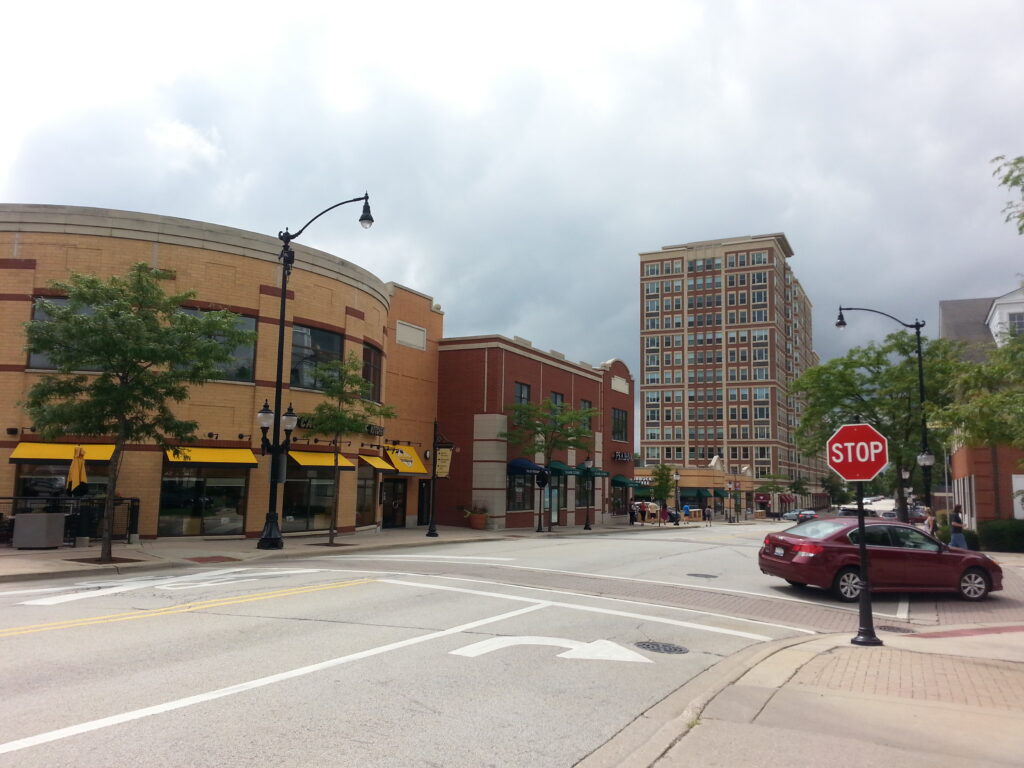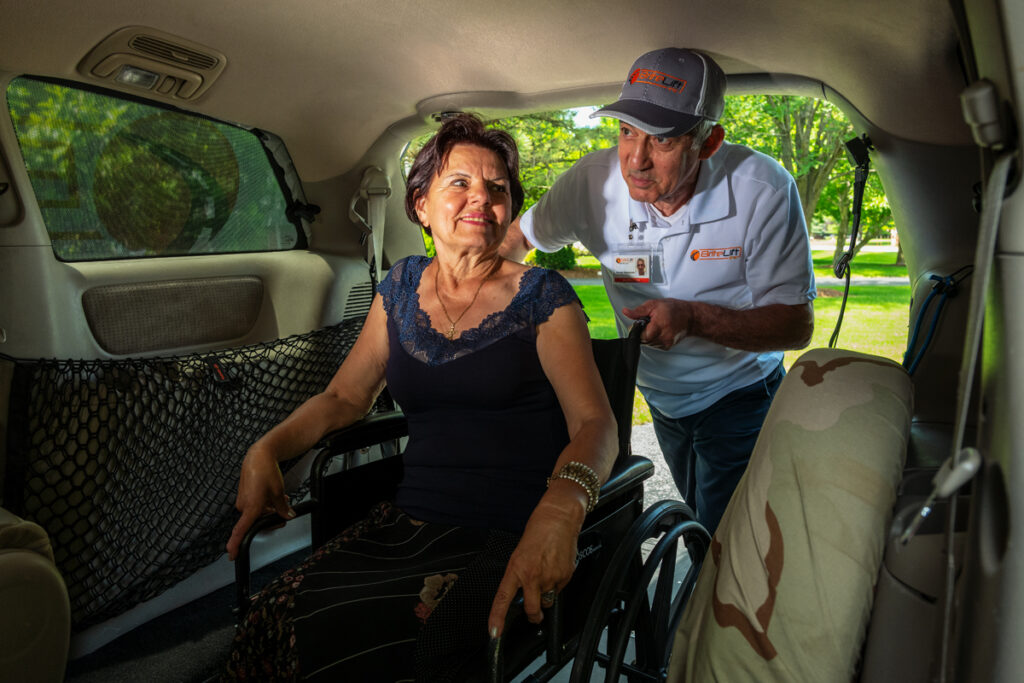 When those in the aging population or people with disabilities are unable to drive themselves, they require transportation resources to get around more independently. People can easily arrange rides for themselves or their family members to doctor appointments, medical treatments, grocery runs, or any destination. 
Being without transportation, especially to important health appointments, can be detrimental to one's mental and physical well-being. It's important to get out of the house and have the ability and freedom to get anywhere you want to go.
Personalized rides, with wheelchair/scooter accessible vans from BriteLift, have really easy booking options and you can do it by smartphone app, calling by phone, or online on your browser.
Families can contribute greatly by helping their senior family members adjust to their new lifestyles that need extra assistance. Being a caregiver or overseeing the well-being of older or family members with disabilities can be overwhelming. Providing care for family and friends was even considered to be a public health issue by the CDC. 
This is what makes BriteLift's transportation services such an important resource for those supporting family members. We make it easy to manage multiple rides and payments, and you even earn reward points with every ride, which you can use for free rides, gift cards, and more.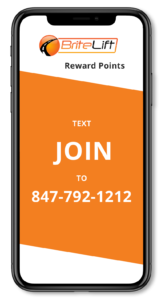 Get BriteLift Reward Points with every ride!
Use your points to redeem gift cards from Target, Amazon, and more! To check your points, text "POINTS" to the same number.
Whether it's shopping, a doctor's appointment, dinner with the family or a trip to the airport, BriteLift takes you where you want, when you want. Convenient. Safe. Reliable.
There's this misconception that ambulances are the only form of transportation for people using wheelchairs or motorized scooters, or if a person has mobility needs. 
Ambulance rides can range $365-$2,500 being out of the question for people that simply need to get around for appointments or any other non-emergency transportation.
Non-Emergency Medical Transportation or NEMTs are a type of accessible, wheelchair friendly transportation that you can use for everyday living.
NEMT is specialized for accessibility and provides support for people with disabilities without the ambulance price tag. The lower price is due to the fact that vehicles are not equipped with the live-saving equipment and EMTs that are found in emergency vehicles like ambulances.
BriteLift NEMT drivers are specially certified and trained to offer door-to-door or door-through-door service all the way into the destination for those that need a little extra help. Drivers can even assist with checking patients into their appointments.
A misconception with NEMT is that it's only for medical purposes or doctor's appointments.
Where do people go using NEMTs?
Grocery stores

Shopping

Restaurants

Leisure travel

More!
BriteLift for Accessible Wheelchair Transportation
Wheelchair users, their families, and medical providers benefit from the best accessible transportation there is in Chicago Suburbs & Southeast Wisconsin today.
Additional passengers even ride free.
More and more companies are partnering with BriteLift to provide wheelchair friendly transportation for their patients, guests, and customers. We work directly with case managers, receptionists, and business owners to provide reliable and safe transportation, 24/7.
BriteLift Corporate Accounts >>
It's time to boost independence and support seniors and those with disabilities with the freedom to travel around town with BriteLift, wheelchair-accessible transportation you can trust. Read our reviews >>