Embarking on the journey to better healthcare shouldn't be hindered by transportation challenges, especially for wheelchair users.
Access to reliable and convenient medical transportation is crucial for individuals in need of healthcare services. Unfortunately, in the Chicagoland area, many people face challenges when it comes to accessing medical transportation, which can significantly impact their ability to receive timely and necessary medical care. 
According to recent data, transportation barriers lead to rescheduled or missed appointments, delayed care, and missed or delayed medication use. These consequences may lead to poor management of chronic illness and thus poorer health outcomes.
At BriteLift, we understand the importance of reliable, safe, and convenient transportation for seniors, wheelchair users, and individuals with disabilities that need to get to their medical appointments on time. That's why we've developed a short guide to help patients through the process of planning for recurring medical appointments, further ensuring access to care as needed, while maintaining independence.
Patients' families and medical providers trust BriteLift as a valuable resource for planning out care transportation.
Understanding Your Unique Needs
When it comes to recurring medical appointments, understanding your specific transportation needs is crucial, especially for wheelchair users. Factors such as appointment frequency, distance, and accessibility requirements play a significant role in planning your journeys.
BriteLift's expertise lies in providing wheelchair-accessible transportation solutions and tailoring services to meet the needs of individuals with mobility challenges. We even offer door-through-door services, giving passengers extra assistance from their home straight into an appointment.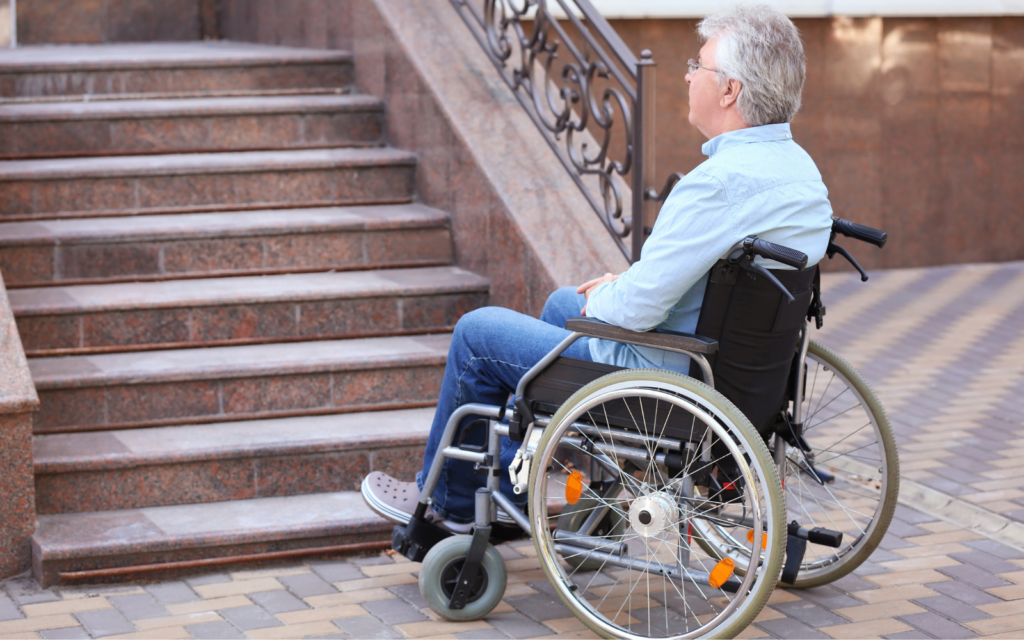 Convenient Transportation Solutions
BriteLift takes pride in offering convenient transportation solutions that prioritize your well-being. You can rest assured knowing that your mobility needs are catered to.
Whether you're attending medical appointments, engaging in social activities, or going shopping, our reliable and punctual service is at your disposal. Our goal is to help you maintain your independence and access the community with ease.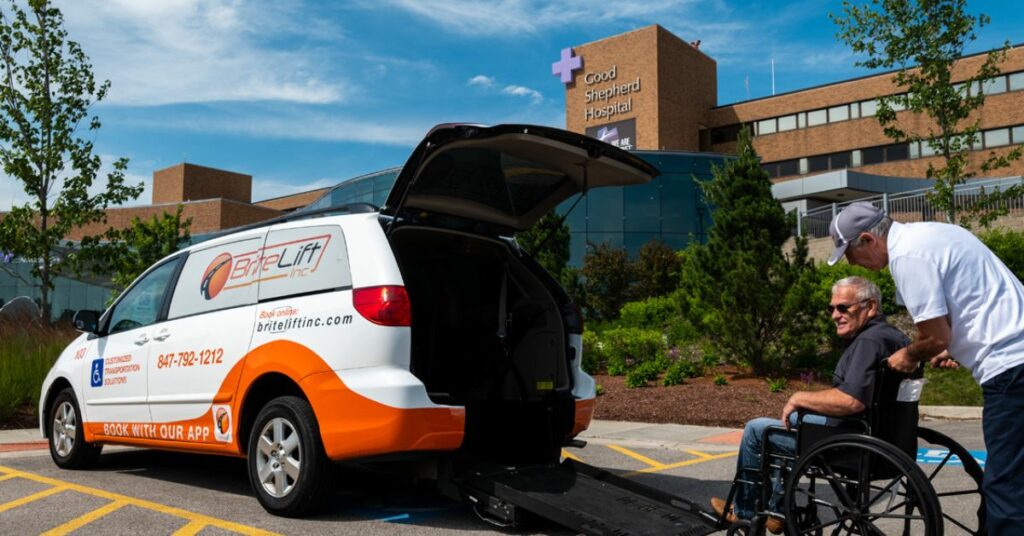 Planning and Booking Made Simple
Booking a ride with BriteLift is a breeze!
Our user-friendly online platform and mobile app allow you to conveniently schedule your recurring medical appointments in advance. By utilizing our accessible rides for medical appointments, you can have peace of mind knowing that reliable transportation is just a few clicks away.
Easy Ways to Book with BriteLift
Working with Chicagoland and Southeast Wisconsin's Hospitals and Medical Facilities
BriteLift: Top Rides for Wheelchair Users
Don't let transportation be a barrier to your healthcare needs. Take advantage of BriteLift's trusted network of transportation providers to book reliable, wheelchair-accessible transportation services, 24/7, 365 days a year.
Schedule your ride today and experience the convenience, safety, and independence that BriteLift offers. Let us be your trusted partner on the road to better healthcare!
This service is best for our older adults who might need extra assistance. It helps senior folks maintain their independence.