According to the Mayor's Office for People with Disabilities, over 520,000 Chicagoland residents (approximately 10.1 percent of the total population) reported having a disability.
People with disabilities by age in the Chicagoland area:
1 percent of children under 5 have disabilities

4 percent of children 5 to 17 have disabilities

5 percent of people 18 to 34 have disabilities

10 percent of people 35 to 64 have disabilities

23 percent of people 65 to 74 have disabilities

43 percent of adults 75 and older have disabilities
Source: Chicago.gov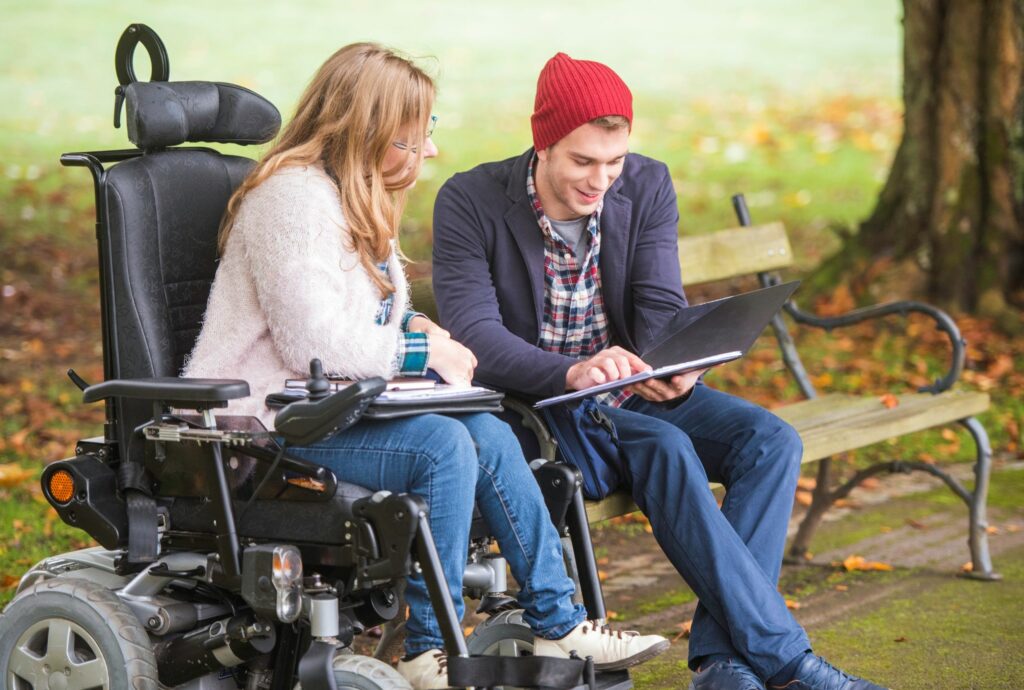 Resources for Those with Special Needs
The population of people with disabilities in Chicago and surrounding suburban areas (Skokie, Tinley Park, Evanston, and others) have a need for resources when it comes to day-to-day activities and appointments. There are a number of services available that help individuals with mobility issues, and their families, including wheelchair accessible transportation service to get to various destinations.
Importance of Accessible Transportation Services
When you, or a loved one, uses a wheelchair to get around, it can be very difficult to get where needed, when needed. Many wheelchair users are unable to drive themselves and rely on friends and family to drive them around.
Although family and friends are happy to help, it can be difficult to arrange mutually convenient times, especially to those with demanding schedules and work obligations. 
BriteLift has grown as Chicagoland and Southeast Wisconsin's trusted wheelchair accessible transportation service provider for those with special needs.
Manage Recurring and Single-time Medical Appointments
A major challenge for individuals that use wheelchairs, but cannot drive themselves, is the need to get to recurring appointments like medical testing, procedures, treatments, and other obligations related to their health.
BriteLift is the Non-Emergency Medical Transportation (NEMT) service provider of choice.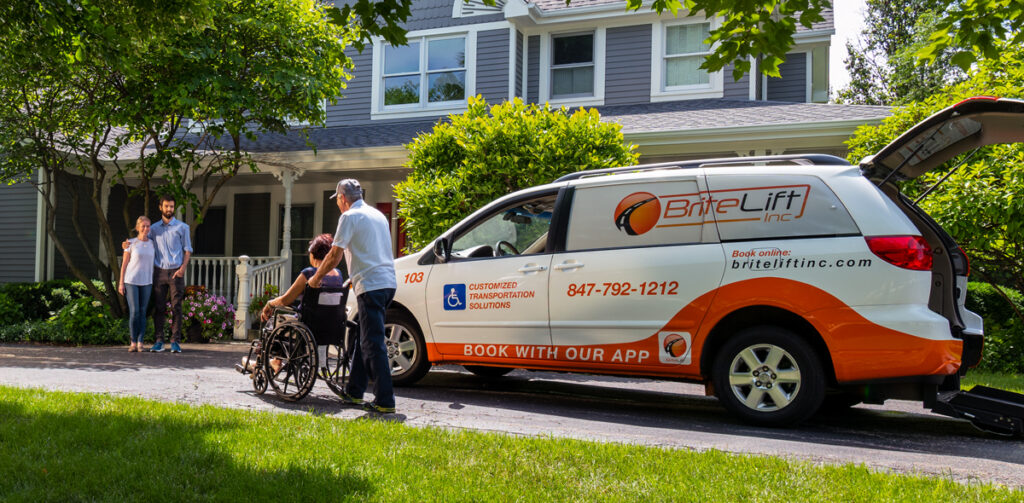 Independence in Transportation
Even if individuals are unable to drive themselves, they are afforded the opportunity to travel freely around town, anytime they so choose. This freedom brings joy and confidence through independence. Eliminating the need to hassle someone for a simple ride to the grocery store, pharmacy, mall, or any destination desired, can make all the difference in quality of life.
Our drivers are specially trained and certified to provide door-through-door service, assisting passengers all the way into destinations as needed (doctor offices, airport, more). 
Bringing a friend? Additional passengers ride FREE! BriteLift vans can accommodate more riders, even another wheelchair user!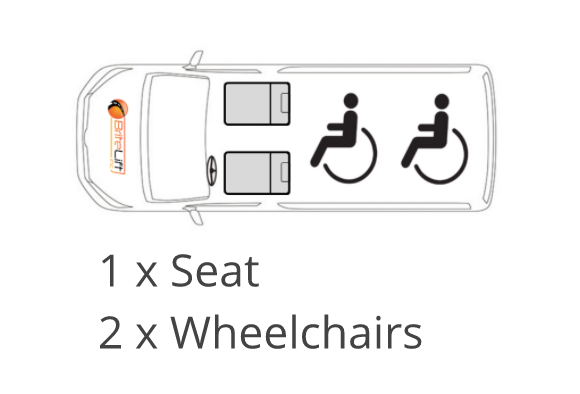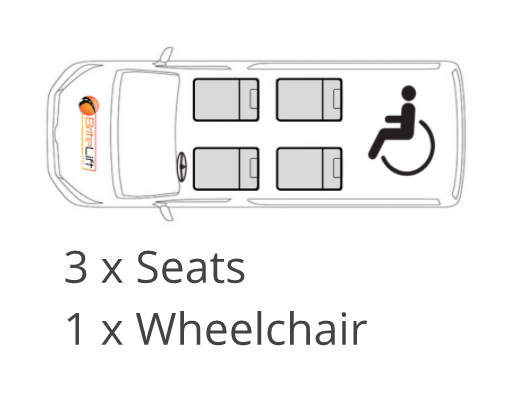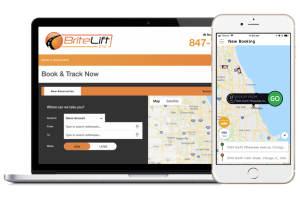 Families are able to breathe a sigh of relief when they use BriteLift for their loved ones with special needs. Using the online booking tool or the BriteLift mobile app, they're able to book, schedule, or edit multiple rides for their family, with the ability to pay, track and contact drivers — among other helpful features.
BriteLift is a locally owned and operated company originating from personal experience, with founders going through the hardships of finding and managing transportation needs of a family member with special needs.
We put our heart and soul into providing convenient and safe transportation for our community with special needs. If you, a loved one, or your patient/students need reliable wheelchair accessible transportation, call BriteLift.
We work with individuals, their families, medical establishments, school districts, government departments, and other entities that have a need for wheelchair accessible transportation.