What is Bariatric Transportation?
According to the CDC, Adults with disabilities in Illinois experience health disparities and are more likely to experience obesity. Bariatric transportation is a specialized ride service that caters to the needs of passengers that utilize heavy-duty or extra-wide wheelchairs or mobility scooters that need to get to various destinations. This can include, but is not limited to, non-emergency medical transportation (NEMT), airport rides, leisure or entertainment, and more.
BriteLift is the bariatric transportation service of choice in Chicago and surrounding suburbs, as well as the Southeastern parts of Wisconsin.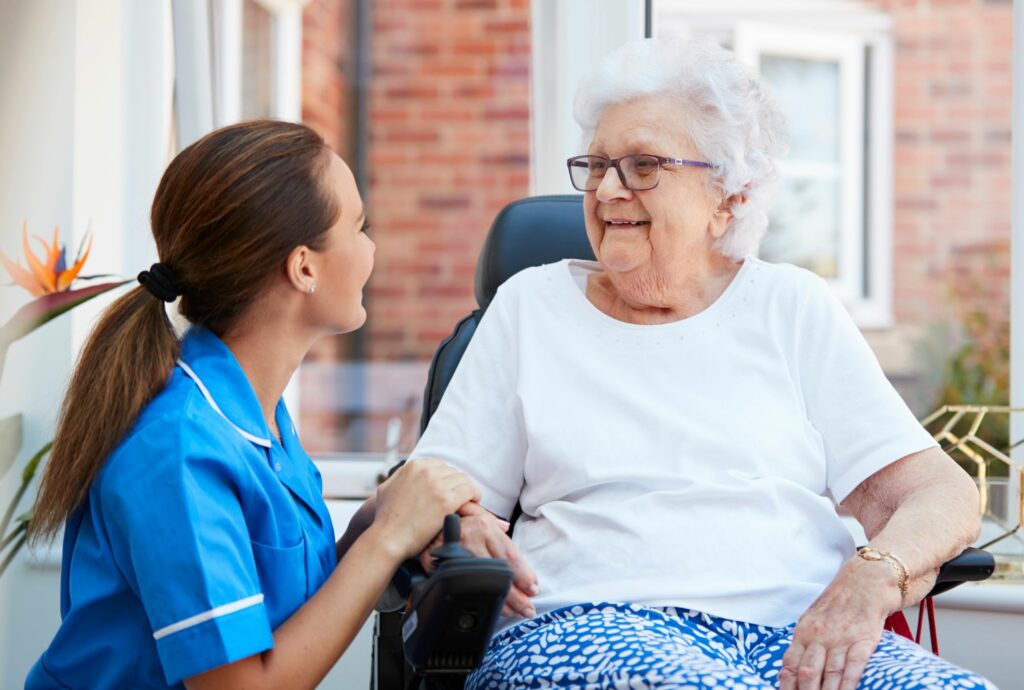 Why do bariatric wheelchair users, their families, and their medical providers trust BriteLift?
Let's go over what makes our service exceptional.
Door-Through-Door Service with Certified Drivers

Top-of-the-Line Accessible Vehicles

Easy Ride Management for Recurring Appointments

Corporate Accounts with Hospitals & Medical Establishments
Door-Through-Door Service with Certified Drivers
Passengers and patients that need wheelchair accessible transportation services, especially those that utilize bariatric wheelchairs, may need extra assistance to get into and out their pickup locations and destinations. BriteLift drivers are specially trained and certified to provide such assistance door-through-door to ensure passengers are able to make it all the way into their appointments, etc.
This helps passengers make it on time, since navigating an office or plaza may be confusing. When family members are unable to provide transportation, their minds are put at ease knowing they are in compassionate, capable hands, with BriteLift drivers that are regularly trained and certified to assist individuals that use wheelchairs.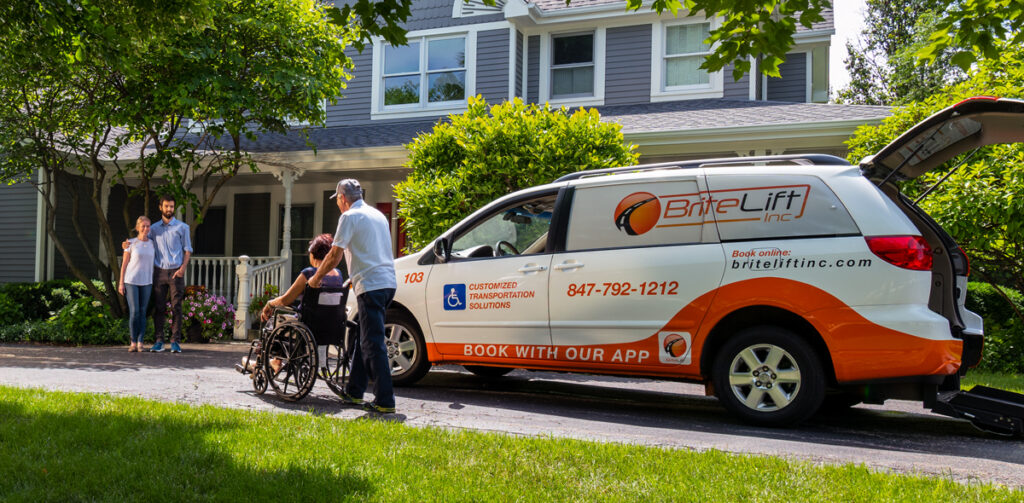 Top-of-the-Line Accessible Vehicles
Safety and comfort are at the forefront of BriteLift's core values. Our wheelchair accessible vans make it easier for passengers using wheelchairs with loading and unloading done with a wheelchair accessible ramp at the rear of the vehicles. This allows the passenger to remain in the wheelchair or scooter, which is secured appropriately. Eliminating the hassle of transferring in and out of the mobility device. Even better, additional passengers ride free, great for caregivers or even a friend that also uses a wheelchair (depending on size).
Need more room? We offer accessible bus service if needs surpass the capacity of our vans.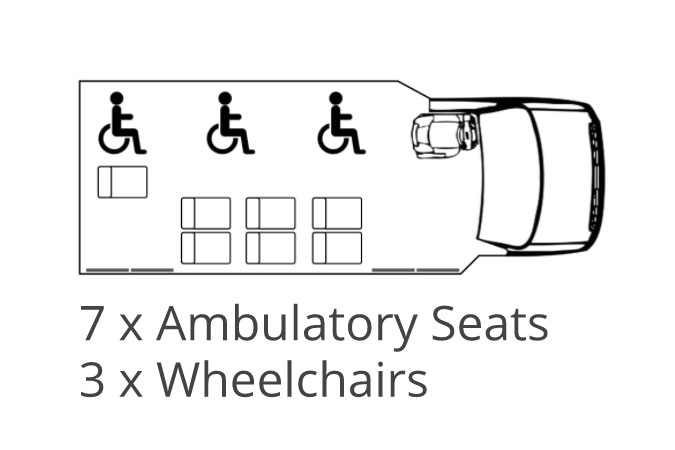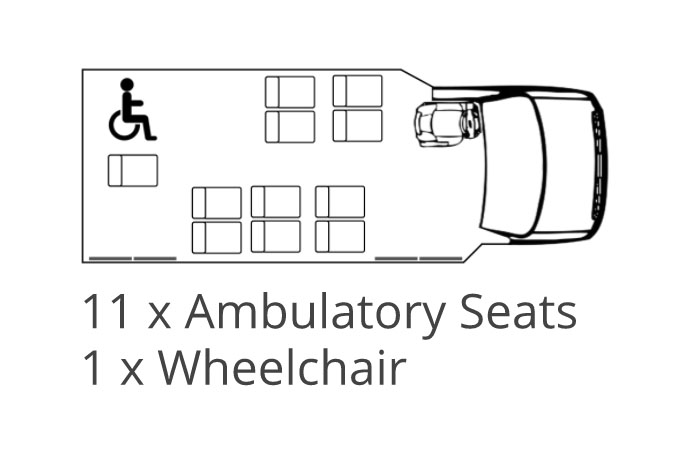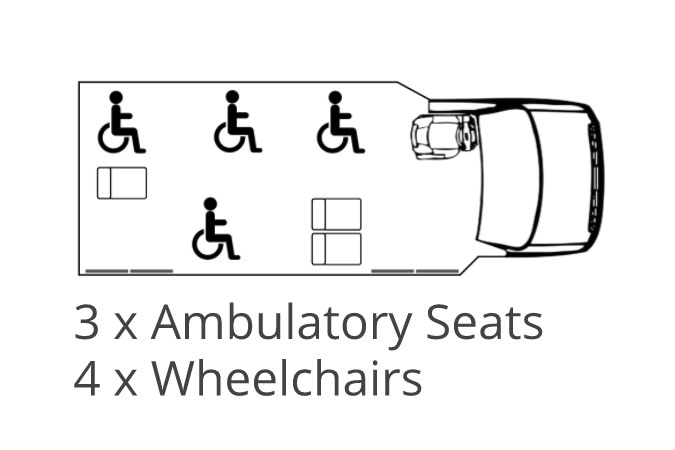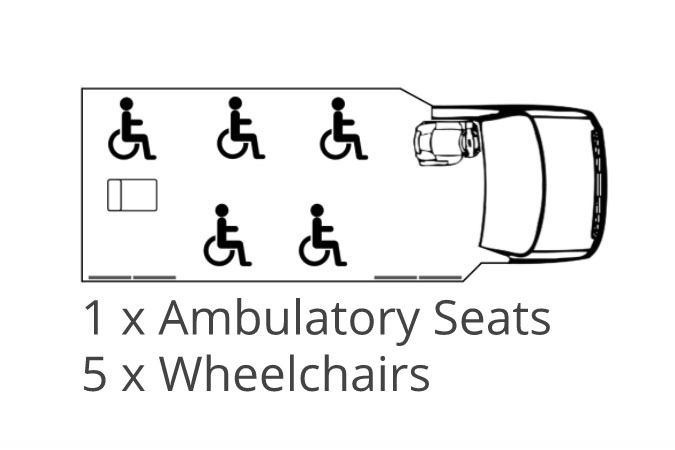 Easy Ride Management for Recurring Appointments
BriteLift's mission is to make transportation accessible, stress-free, and convenient for people with disabilities, their families that may be struggling to get them to their appointments, and their medical teams that are strategizing their treatments and recovery success.
When an individual that uses a wheelchair is unable to drive themselves, it can be difficult to arrange transportation. With BriteLift, it's easy to book multiple ride reservations into the future. Booking ahead of time ensures driver and vehicle availability, and eliminates the stress of booking each individually. Instead, passengers (or their family and medical teams) can easily add in all of their rides as soon as they have dates/times. This is especially handy when patients have recurring treatments like dialysis, chemotherapy, and other regularly scheduled appointments.
Through BriteLift's online booking portal or the BriteLift mobile app, users are able to book/edit rides, pay, track, contact drivers, and more!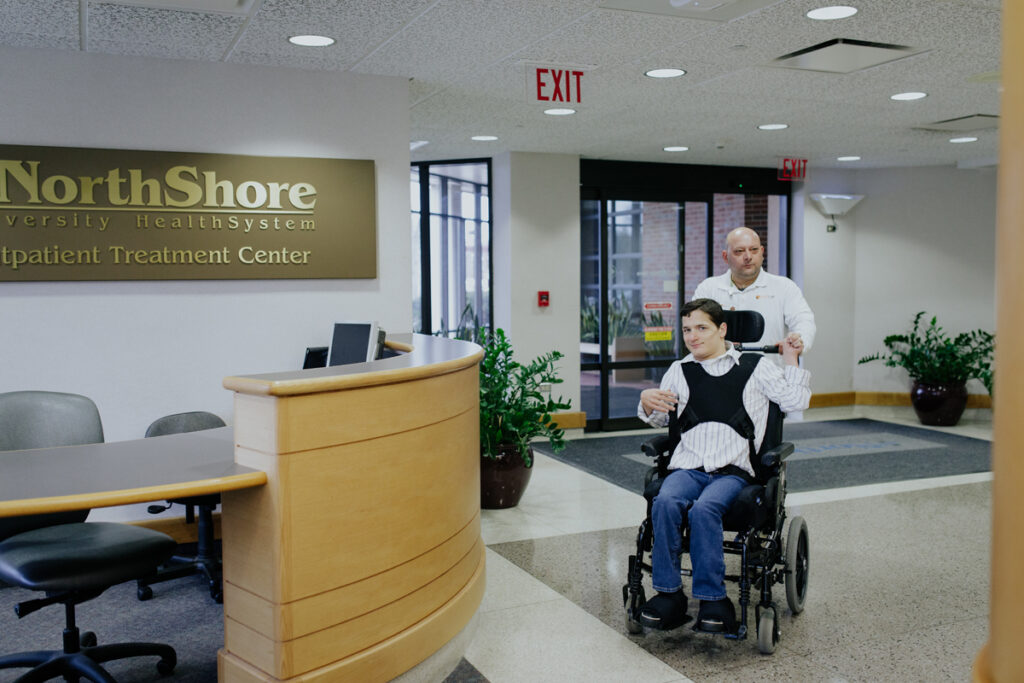 Corporate Accounts with School Districts, Hospitals, & Medical Establishments
BriteLift has developed a reputation of reliability, safety, and trust with top school districts, hospitals, and medical facilities throughout the Chicago Suburbs and Southeastern areas of Wisconsin.
Case managers and administrators are able to easily arrange wheelchair accessible transportation for bariatric needs with BriteLift's corporate accounts. It's free to join!
Corporate Account users are able to arrange wheelchair friendly transportation through their dedicated portal, with features such as:
Online Bookings and Ride Management


Giving you greater control and efficiency over your ride management
User Friendly Platform


See active, past, and upcoming rides sorted by individual passenger

Monthly Billing


Itemized monthly billing for corporate accounts
Track Rides


See exactly where your clients are along their journey with Live GPS Tracking
Book Roundtrip


Arrange round trips by pre-booking return rides
Trust BriteLift for Bariatric Transportation Needs
We put our heart into our business, and it shows through our continued growth. We truly care about our communities' wheelchair users and take pride in being a resource for gaining independence, while also reducing the need for families to dramatically change their schedules to fit the transportation needs of their loved ones.
Hear about our quality services, first-hand from one of our customers