Extra Care for Dialysis Patients in Chicagoland
Arranging transportation for yourself, a family member or your patient to and from dialysis appointments can be challenging, and it's important to know your options to support their transportation needs.
Rely on accessible non-emergency medical transportation with BriteLift to fill in the need. Patients experience a comfortable and convenient ride to and from their recurring medical appointments.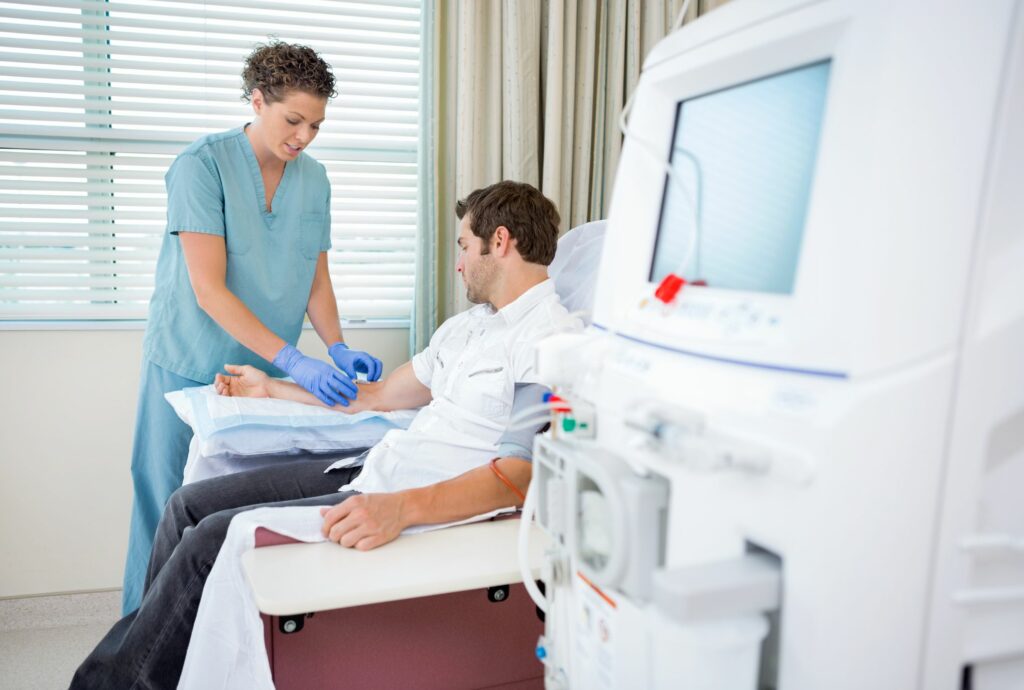 The Need for Accessible NEMT for Dialysis Patients
For dialysis patients, good health depends largely on reliable transportation. Dialysis patients require the support of others to get to and from their dialysis treatments.
Data from Kidney.org showed that 66.8% of patients get to be driven around, including by ambulance. Nearly 8% use public transportation, such as bus, subway train, or taxi, while only 25.3% drive themselves or just walk to the clinic.
While Chicagoland is a relatively accessible area, these numbers are very telling of the necessity for reliable transportation for dialysis patients.
BriteLift also provides rides for seniors. Here's a look at How Seniors Using Wheelchairs Get Around in Skokie.
Accessibility Concerns in Chicago
As a bustling metro, Chicago streets can be incredibly busy. This makes accessibility a prevalent concern for people who use wheelchairs and other mobility aids.
However, even with the city's well-rounded public transportation system, ride options may still be limiting for those who need extra assistance.
BriteLift caters to individuals with mobility issues. Here's more about Transportation to Physical Therapy in Naperville, IL.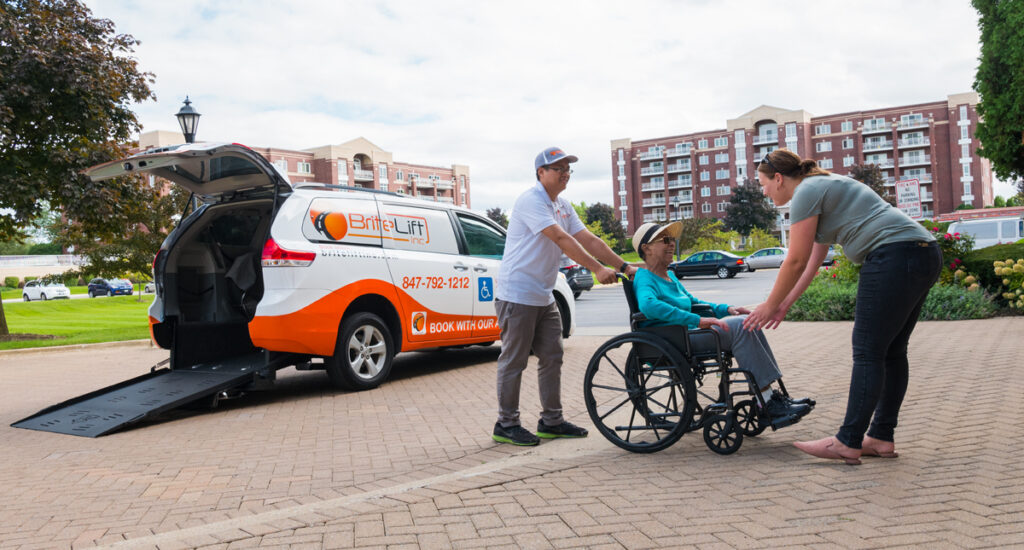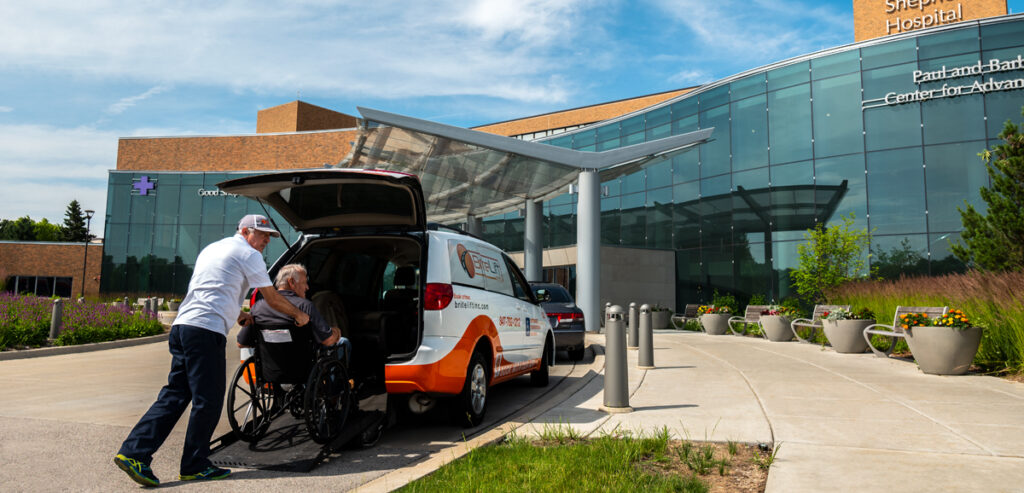 Safe and Trusted Accessible Rides to Dialysis Treatments
With BriteLift's services, we assist passengers door-through-door, from getting you from your home and into the vehicle to helping you into the clinic and arriving back on time after your treatment.

Our drivers are trained and certified to provide assistance to dialysis patients and individuals who may be medically vulnerable, making BriteLift one of the most reliable NEMT providers in Chicagoland.
Relief from Challenges with BriteLift's NEMT
Our ADA-compliant vehicles can help get you to places comfortably and safely. Our drivers will also see to it that you're taken to your appointments.
Specially designed for those with accessibility needs and other medical conditions, Britelift offers the utmost comfort, easy access, and pleasant rides despite any lengthy trips.
Providing transportation for family members that need dialysis can be time consuming and may be unsustainable with work and obligations. Trust BriteLift.
Booking Rides for your Family Member?
Download the BriteLift mobile app to easily manage multiple rides, make payments, and even track the ride or contact driver. 
Ride with BriteLift for Dialysis Treatments
For safe and wheelchair-friendly transportation in Chicagoland and Southeast Wisconsin, you can always rely on BriteLift.
Contact us, book a ride online, or download the BriteLift mobile app to get to your next dialysis treatment with ease and comfort.