Wheelchair Accessible Transportation for Your Specific Needs
If you're in Naperville, Illinois, finding accessible transportation can feel complicated with much planning involved.
Recent surveys show that about 10% of households in Naperville have a person with a disability. This number calls for the need for reliable transportation which caters to their accessibility needs. To make sure that these needs are met, BriteLift has a network of transportation professionals ready to serve our community 24/7.
Non-Emergency Medical Transportation or NEMT
NEMT is transportation services provided to patients that need to get to medical appointments, health testing and procedures, but are not in an emergency situation or in need of an EMS ambulance. NEMT may include wheelchair accessible vehicles. 
NEMT is most often utilized for medical appointments, medical procedures, and post-hospital discharge- but can also be used for non-medical transportation needs, like leisure, airport, or any other accessible ride needs.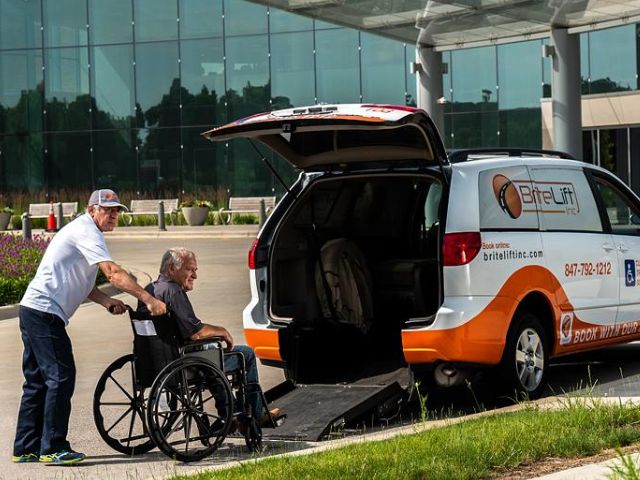 Vehicle appearance may vary depending on availability. BriteLift is a transportation broker, with rides fulfilled by independently owned transportation service providers.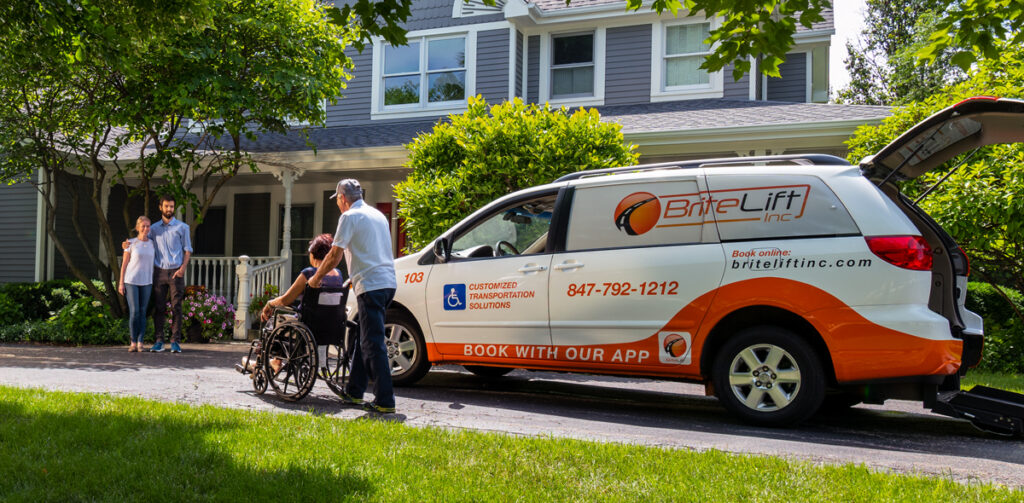 This service is best for our older adults who might need extra assistance. It helps senior citizens maintain their independence when they are unable to drive themselves.
If you're looking for a service that allows you to easily book and pay for transportation for your family members, this is perfect for you!
For those that utilize wider wheelchairs, opt for vehicles that have extra-wide vehicle ramps and doors. This accommodates bariatric-sized, standard, and electric wheelchairs or scooters.
This service lets you explore parks, community centers, botanical gardens, and anywhere you want to go!
Corporate transportation provides a reliable and efficient means of transportation for business meetings, conferences, events, and more. This ensures that employees, clients, customers, guests, or patients arrive on time.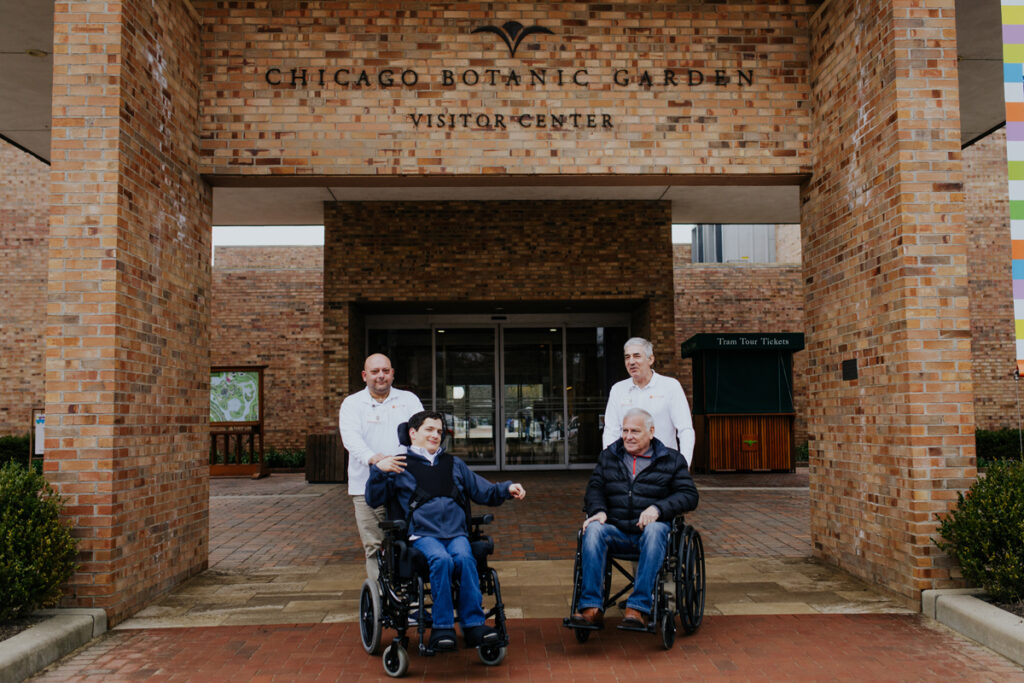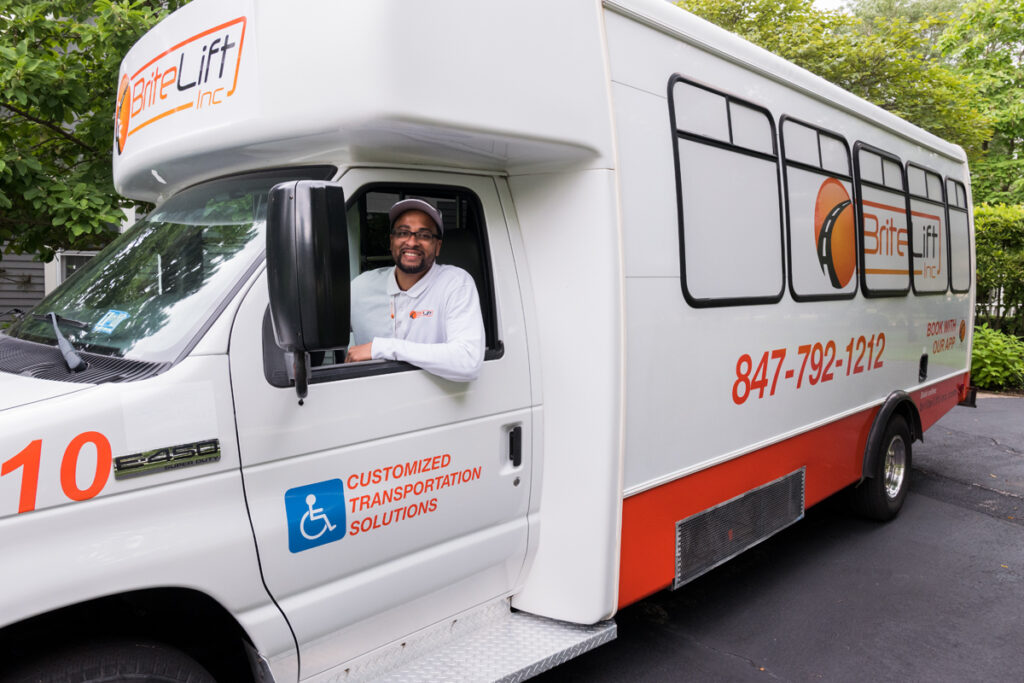 Put your mind at ease with safe and wheelchair accessible transportation for your kids or students to and from school. School transportation accounts have vehicles (vans and buses) and top-notch drivers that ensure your children or students are in good hands.
Whether you're flying into or out of Chicago O'Hare or Midway airports, or need a ride to Southeast Wisconsin or Mitchel Field Airport, you need this service to make sure that you arrive safely and on time to and from your flights.
Aside from offering wheelchair accessible transportation options that are tailored to your needs. Every BriteLift service has:
Proper safety protocol is in place to protect both passengers & drivers

Easy online and app booking

Door-through-door assistance

Round Trips & Multiple Stops

No Extra Charge When Traveling With

Caregivers

Or Family Members

Easy 24/7 Booking

Easy-access Wheelchair Ramps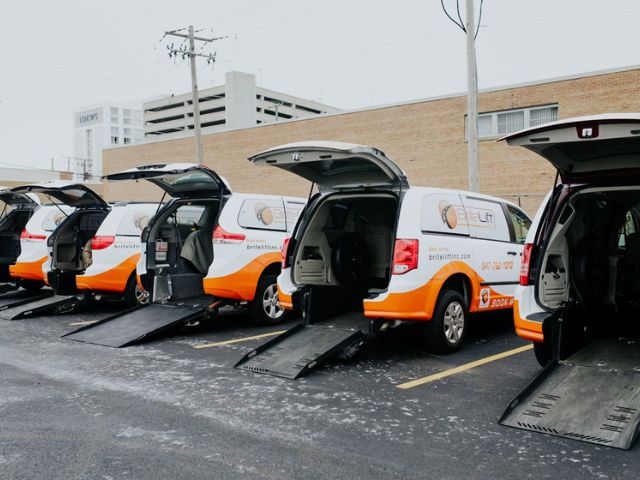 Best Wheelchair Accessible Transportation in Chicagoland & SE Wisconsin
Explore the different ways we accommodate the transportation needs of those individuals that have challenges with mobility. Our network of trusted transportation service providers caters to passengers that use wheelchairs, scooters, or other mobility devices.
BriteLift is here to assist you in overcoming difficulties you'd typically have with wheelchair transportation. Get a FREE quote now!
You can easily book a ride by phone, or online. You can also schedule rides through the BriteLift mobile app.