Hospital Transportation Solutions for More Accessible Healthcare in Wisconsin
Recent data from the Wisconsin Department of Health and Services has recorded 18.2% of individuals over the age of 65. Records also show that about 5.3% of the population in Milwaukee between ages 18 to 64 years have ambulatory difficulties.
With the rising demand for accessible rides, the need for wheelchair-friendly hospital transportation also increases. 
Safe and Reliable Hospital Transportation to and from Medical Establishments
People with disabilities and ambulatory difficulties are more likely to utilize wheelchairs and other mobility devices. With this, getting safe and reliable transportation to meet their healthcare needs could easily become a major concern.
Such concern doesn't only apply to those with routine trips to the doctor's clinic. It also affects those that need a ride home after an emergency room visit. Hospital transportation is also essential for those who need to be transferred between healthcare centers to receive specialized care, pick up medications at the pharmacy, and more.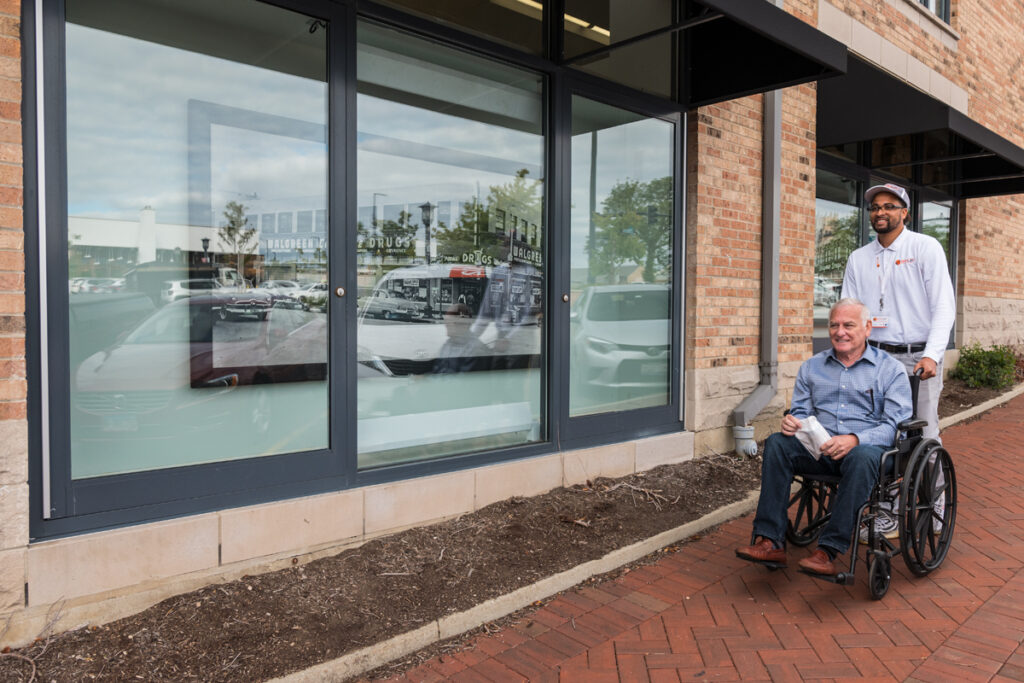 Easily Manage Rides and Book Hospital Transportation Online with BriteLift's Corporate Account
Our features enable accessibility and flexibility for our corporate clients through:
Online bookings and ride management provide greater control and efficiency over recurring transportation needs

User-friendly platform for you to see active, past, and upcoming rides sorted by individual passenger

Monthly billing which itemizes payment options for

corporate accounts

Track rides to check exactly where your clients are along their journey with Live GPS Tracking

Round trip booking for arranging pre-booked return rides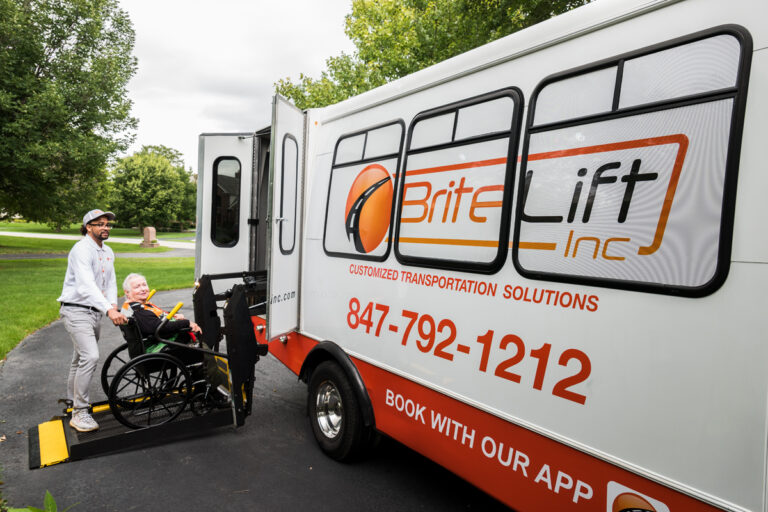 Chicagoland and SE Wisconsin's Local Hospital Transportation Choice for Businesses
BriteLift offers convenient and more comfortable options for patients and passengers, all while building lasting partnerships with local medical establishments and other industries with wheelchair-accessible transportation needs.
Easy Ways to Book with BriteLift
We also meet large capacity demands with vans and buses that can accommodate ambulating passengers, wheelchair users, and healthcare workers.