There are Different Approaches to Inclusivity
Workplaces have grown ever more inclusive throughout the years but accessibility is still a major concern when it comes to company culture. There are many individuals in the workforce that are highly talented, and many of them may utilize mobility devices or wheelchairs.
How do you show these individuals that you value their contributions and role on the team? At baseline, you should be providing the right resources for them to succeed — that cater to their special needs. This could be in the form of adding accessibility installations such as wheelchair ramps, wider doorways, lower shelves, or offering wheelchair-accessible transportation services.
Corporate Accounts for Accessible Transportation Services
BriteLift, Chicago and SE Wisconsin's #1 accessible transportation service, works with local businesses to provide their employees with various transportation needs. Whether your employees need to get to an important meeting or conference, or go to a company happy hour dinner, BriteLift can take them anywhere they need to be.
Employers use BriteLift for their employees' needs for:
Commuting 

Airport

Conferences

Meetings

Staff Outings

Company Retreats

Company Parties

More!
Employees are able to travel freely for any corporate trips, with the company able to cover those costs through a BriteLift Corporate Account.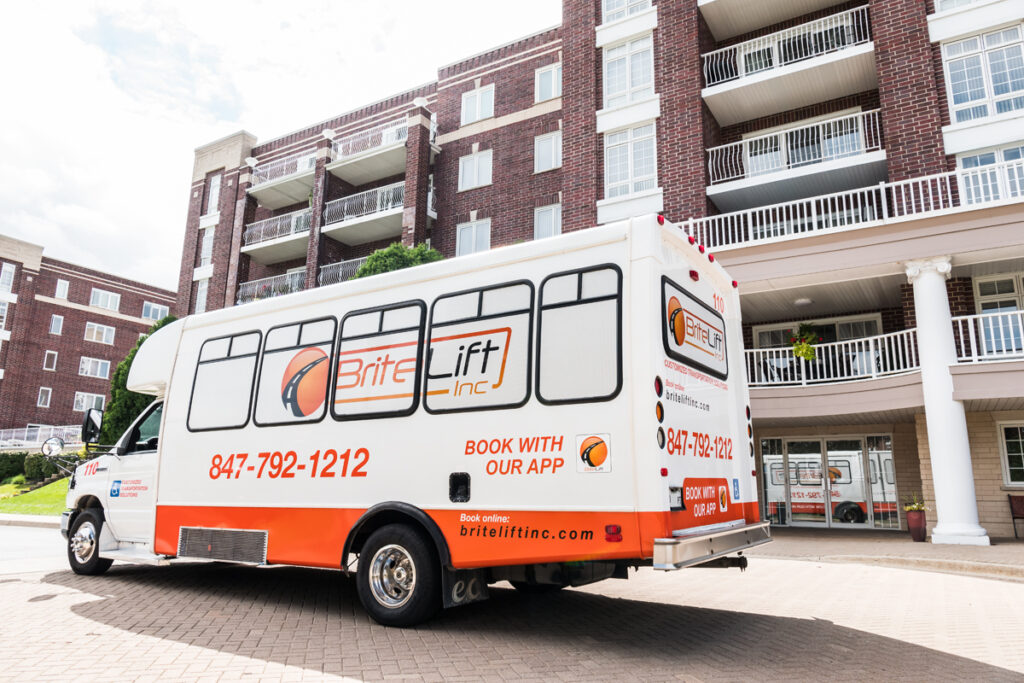 Explore BriteLift Vehicle Layouts:
Whether it's shopping, a doctor's appointment, dinner with the family or a trip to the airport, BriteLift takes you where you want, when you want. Convenient. Safe. Reliable.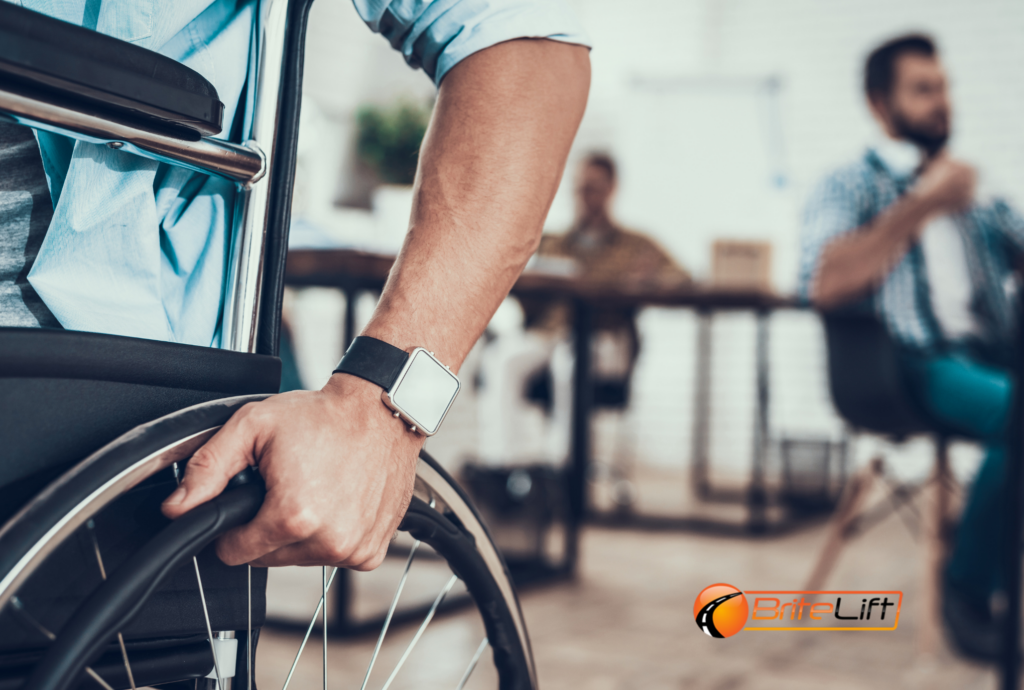 Why Do Businesses Choose BriteLift?
Businesses in many industries trust BriteLift for customized transportation for their employees, customers, guests, events, and more.
Facilities

Firms

Social Workers

Corporate Offices

Restaurants & Bars

Frequent Business Travel

Large Events
Get in touch with BriteLift to see how you can work with us to provide the best experience for your employees with special needs.