Travel Through The Snow Safely
Weather forecasts
suggest the risk of heavy snow this Christmas season. And blowing snow may end up causing poor visibility and unsafe travel conditions.
People with disabilities and special needs
, most especially those who use wheelchairs and other mobility devices often opt to get
wheelchair-accessible rides
for
winter transportation
.
The weather service's office recommended drivers prepare an emergency kit for their vehicles in case of an emergency. They also strongly advise checking local road conditions and monitoring the weather forecast.
Luckily, BriteLift's network of transportation service providers allows you to travel comfortably and efficiently, even during snow storms and bad weather.
You can schedule appointments and trips ahead of time with our booking feature. You can even plan them ahead of time for routine appointments.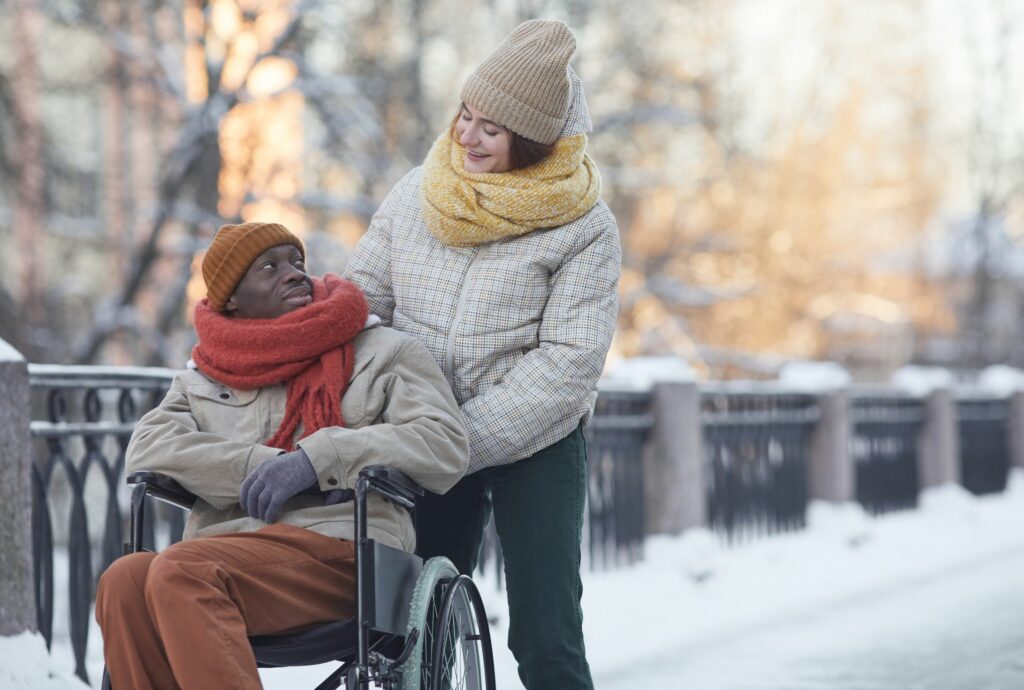 Wheelchair Transportation under Poor Weather
The harsh weather conditions call for a safe and reliable winter transportation service that caters to Non-Emergency Medical Transportation or NEMT. These include trips to doctor's appointments, medical therapies, treatments, and other non-life-threatening cases. 
You can also count on wheelchair transportation for leisure activities, visiting loved ones for the holidays, and many other transportation needs. BriteLift takes pride in being the most trusted and reliable wheelchair-accessible transportation broker throughout Chicagoland and Southeast Wisconsin. 
We got your back if you need accessible rides to or from your holiday trip destinations. There's no need to worry about winter transportation needs in the poor weather.
Easy and Accessible Vehicles
BriteLift prioritizes safety and comfort. Our network of transportation providers offers wheelchair-accessible rides to make loading and unloading smoother for passengers in wheelchairs and other mobility devices. Each vehicle is equipped with wheelchair-accessible features for your added convenience.
Getting in and out of a mobility device is no longer a hassle, especially during rain or snow. And passengers can safely stay in their wheelchair or scooter throughout the ride!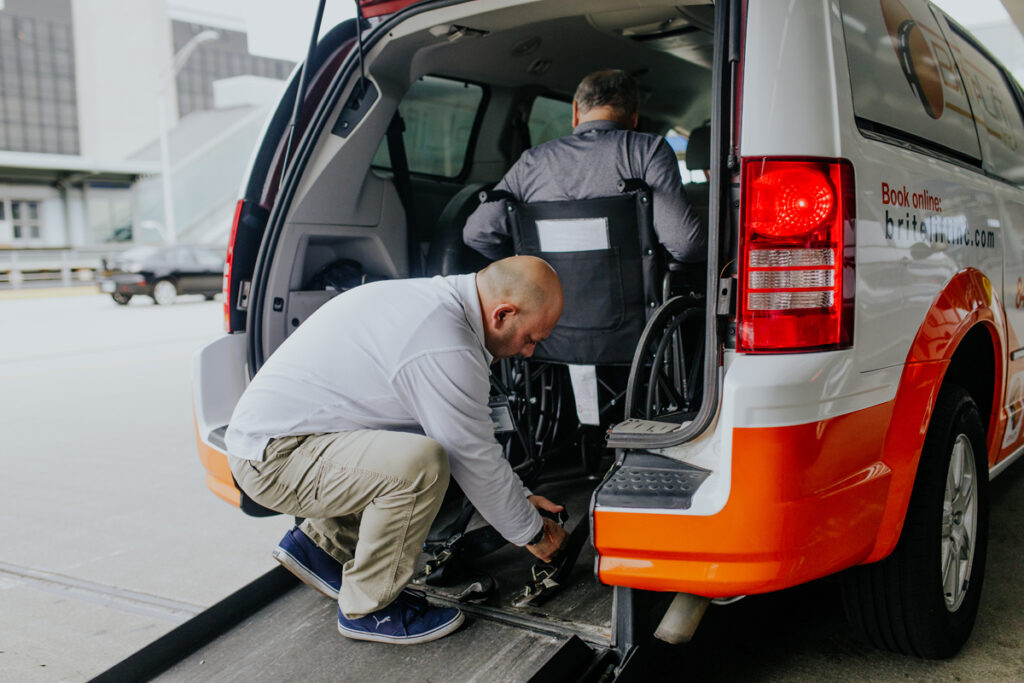 Ride with BriteLift for Appointments
Planning winter transportation for yourself, a family member, or a patient during snow storms can be difficult. It is vital to understand your options for meeting their transportation needs, most especially for seniors who need a little extra care and assistance. Count on BriteLift to provide accessible wheelchair transportation.
BriteLift provides maximum comfort, easy access, and pleasant rides, even on long trips. With ADA-compliant vehicles specially designed for those with accessibility needs and other medical conditions, patients can sit back and enjoy a relaxing and convenient ride.
Contact us, book a ride online, or download the BriteLift mobile app to get to your appointments with comfort and ease. Get a FREE quote today!