Importance of Dialysis Transportation for Patients and Healthcare Providers
Research shows that 34,458 Illinois and 11,936 Wisconsin residents live with end-stage renal disease (ESRD or kidney failure).
Dialysis Centers in Illinois and Wisconsin understand that reliable and consistent transportation is vital to patients and healthcare providers alike.
Missed treatments may put your patient's health at risk. In addition, this may also cause complications with clinic scheduling.
Common Dialysis Transportation Concerns
Some transportation issues affecting in-center dialysis appointments include difficulty scheduling trips, late service, accessibility problems, and vehicle safety concerns. All these issues have the potential to cause a ripple effect on both patients and health providers.
Since your patients can't miss life-sustaining treatments, safe and reliable medical or dialysis transportation should be readily available.
NEMT for Dialysis Patients
Booking Non-Emergency Medical Transportation or NEMT is always the best option if you are looking for the safest and most convenient dialysis transportation.
It ensures that your patients get to their medical or dialysis appointments on time without delay or accessibility issues they might experience with other transportation options.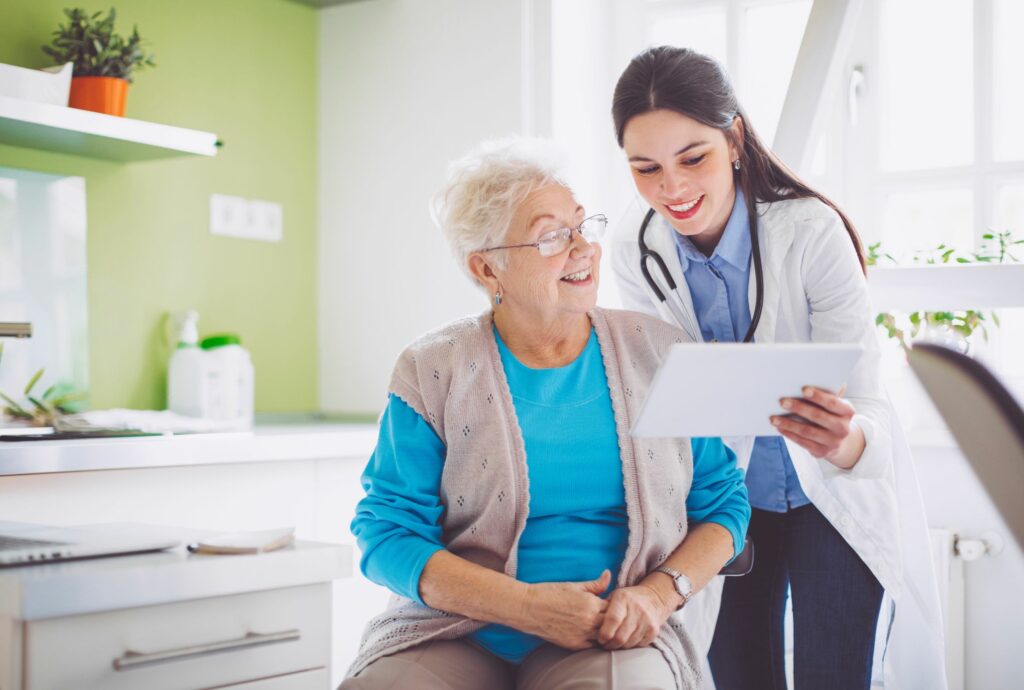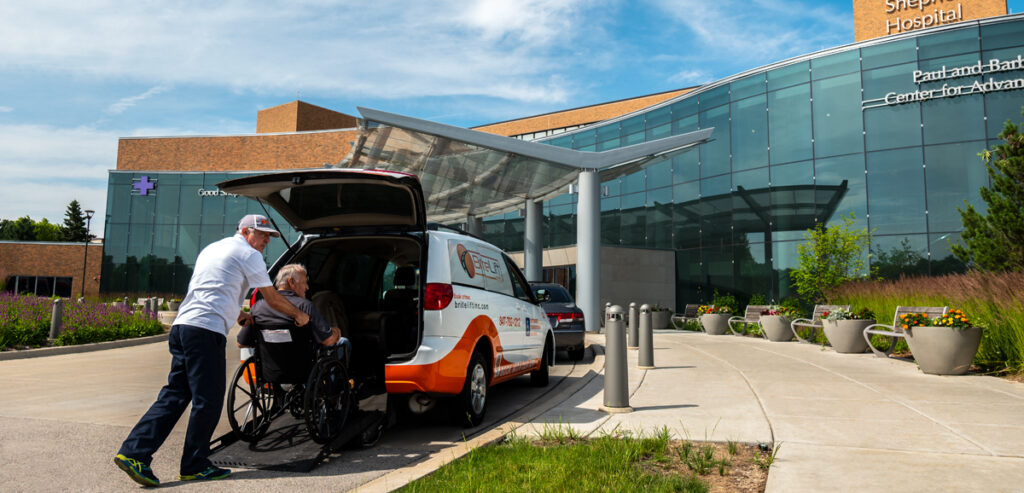 Accessible Rides and Professional Service
BriteLift ensures that you get your patients from their homes, into the vehicle, to the clinic, and back home in time. Plus, we provide accessible transportation options:
Easy Access

Wheelchair

Ramps

Door-Through-Door Assistance

Round Trips & Multiple Stops

No Extra Charge When Traveling With

Caregivers

Or Family Members

Easy 24/7 Booking

Online Booking
Manage Patient Transportation
Dialysis clinics and healthcare providers know that finding reliable dialysis transportation for your patients can be a challenge. Fortunately, BriteLift Corporate Transportation Accounts make it easy to manage, track, and pay for patient rides.
On top of that, BriteLift's user-friendly Corporate Account platform has monthly billing, GPS Tracking, and roundtrip booking options for you to take advantage of.
Call our corporate team today to discuss your patients' and facility's unique needs!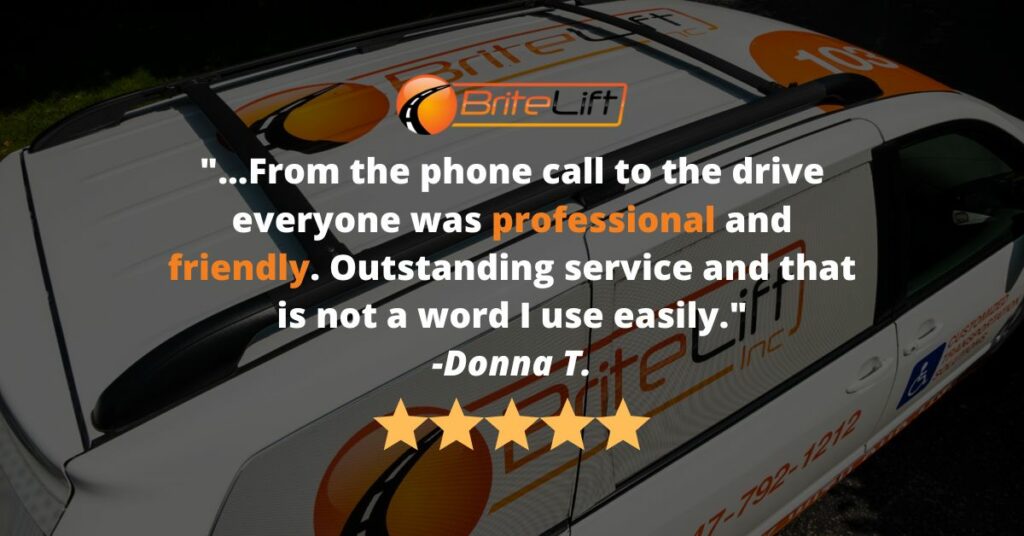 Secure Accessible Rides for Your Loved Ones with BriteLift
From dialysis appointments to grocery runs, take care of your loved one's specific transportation needs. Cover payment for their regular dialysis appointments, trips to the grocery store, and more.
BriteLift's online booking & tracking tool is a resource that takes away the stress of worrying about transportation for family members.
Book now, or Get a FREE Quote by entering your starting location, destination, and time of travel into the BriteLift booking tool. You can also book multiple rides online, through the BriteLift App, or call in for reservations.