Helpful Tips When Booking Wheelchair-Friendly Transportation in Chicago
Chicagoland Wheelchair Community Tips
Booking wheelchair accessible transportation for appointments, picking up supplies or any destination could feel like a daunting task.
Your journey can be easy if you consider a few factors: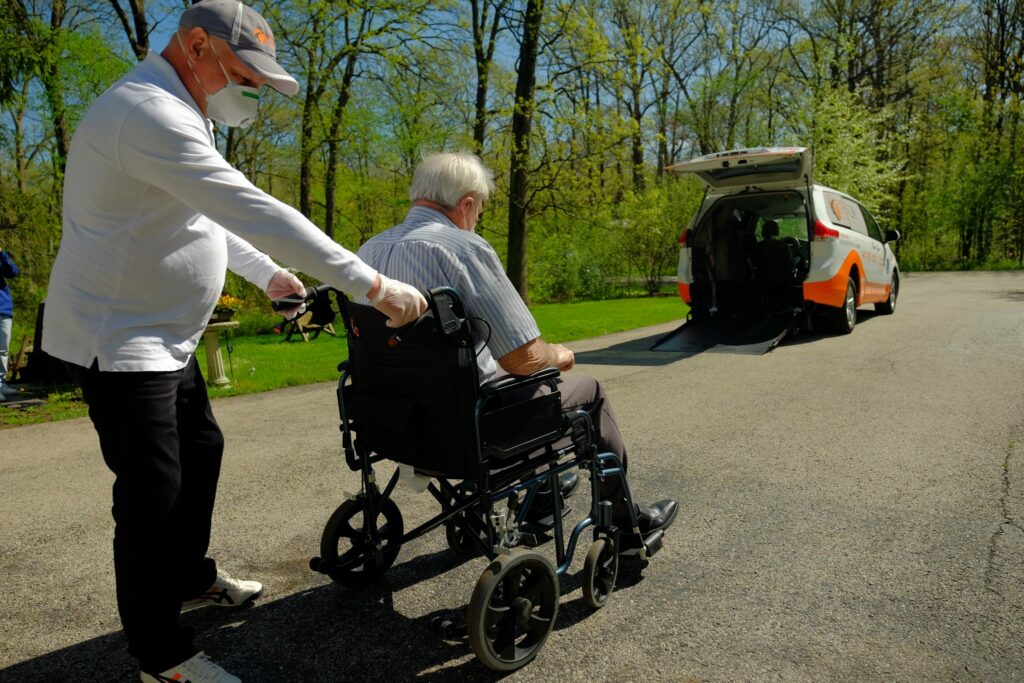 Double Check Your Appointment
It's important that you check the date and time of your appointment again before you book with a transportation provider. You may end up booking with one on the wrong date, having to exert time and effort to board the vehicle with a wheelchair. Also ensure that you're booking for medical transportation on the right date as well.
Make Your Needs Clear
To ensure all of your needs are addressed, make sure to provide the size and dimensions of your wheelchair or electric scooter. It is important that your transportation has the capacity to serve your individual needs.
Safe Vehicles
Make sure to work with a company that has a track record of reliable and well-maintained vehicles. During this health crisis, what are they doing to keep drivers and passengers safe?
BriteLift vehicles are GPS tracked and have a multi-sensor Nauto camera inside. These unique cameras measure our drivers' performance in real-time. This holds our drivers to a high standard, helping us provide you with a safe and comfortable ride.
In response to increased risks associated with the COVID-19 pandemic, BriteLift has raised standards in safety and sanitation to best provide transportation to our wheelchair community.
Trustworthy Drivers
Consider the drivers that are going to be responsible for getting to and from the destination. Trust drivers that are specially trained and certified to provide accessible transportation for special populations.
Unlike most transportation providers, every BriteLift driver is extensively trained and background checked. We require eight different types of certifications, checks and licenses (School Bus Driver Certification, CPR And First Aid Training, Federal and State Background Checks, Random Drug Screening and Regular Physicals). They're trained to assist you into our wheelchair accessible vehicles and to see that you're safely fastened in. They're also trained in CPR, First Aid and in caring for clients with special needs.
Know the Costs
Transparency is key when it comes to how much you're supposed to pay. Make sure the company you work with doesn't have hidden fees that sneak up on you.
BriteLift uses a 'pay in advance' system, which means there are never any hidden costs. You can pay by credit card over the phone when booking, on britelift.com or directly through the mobile app.