Providing Chicagolands' Students, Faculty and Families with Accessible Rides
Accessibility can be a pressing concern for education in Chicago. Reliable and safe transportation for all students, especially those with special needs, is essential. With BriteLift's corporate accounts, schools can easily manage rides for students, their families and faculty.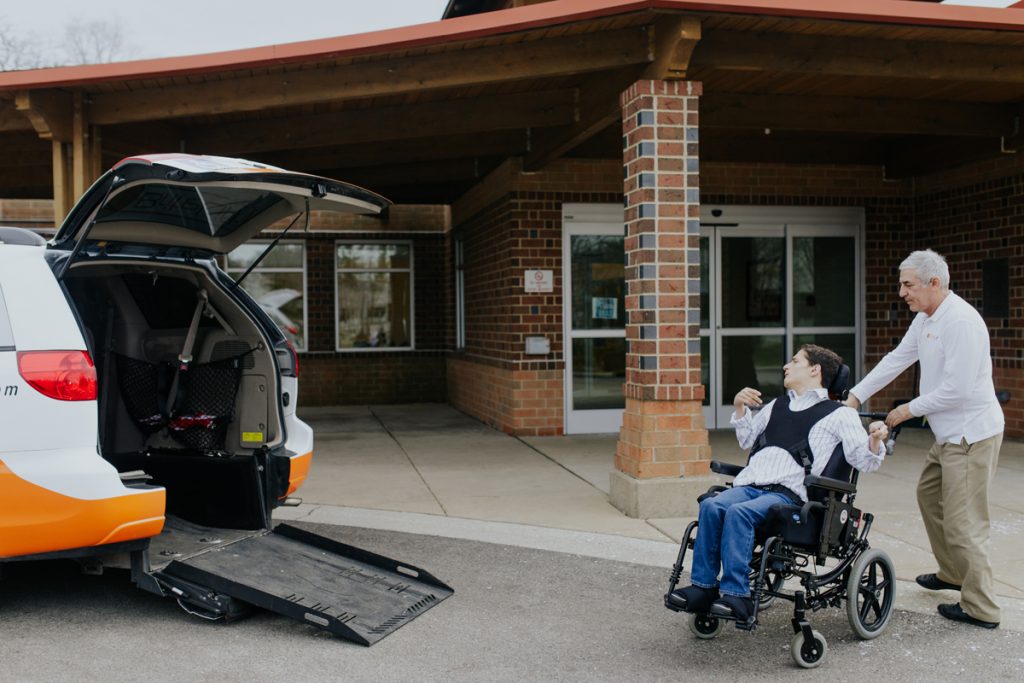 Serving Chicago Students & School Districts
BriteLift has been providing rides that cover numerous school districts in Chicago protecting students and passengers with special needs making sure they get to their education programs smoothly and on time.
While serving individual accessible transportation needs, BriteLift also provides school districts with corporate account management. Signing up for a corporate account with us will ensure the best experience in arranging transportation with certified drivers, ADA compliant vehicles, convenient online management, monthly billing and more.
Accessible Vehicles
School districts and administrators have the task of arranging transportation for students to get to and from schools and other educational programs. While providing high capacity vans and buses that can accommodate ambulatory passengers, it's important to address the need for accessibility options for students in wheelchairs and the like. Our vans and buses are equipped to seat both wheelchair and ambulatory passengers, with our buses safely seating up to 5 wheelchairs.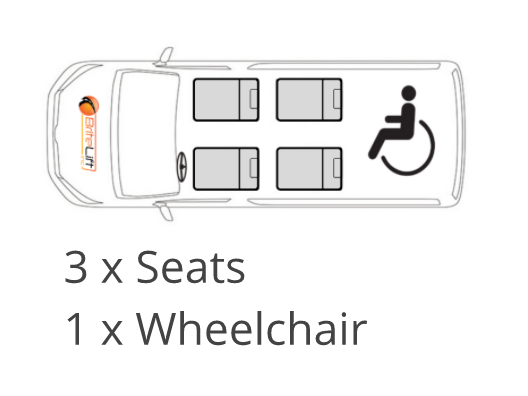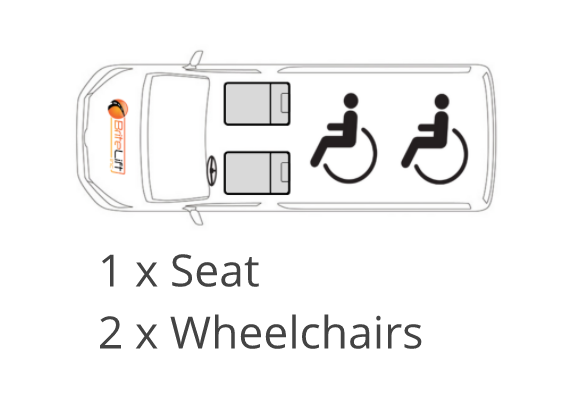 BriteLift's Wheelchair Accessible Bus Layouts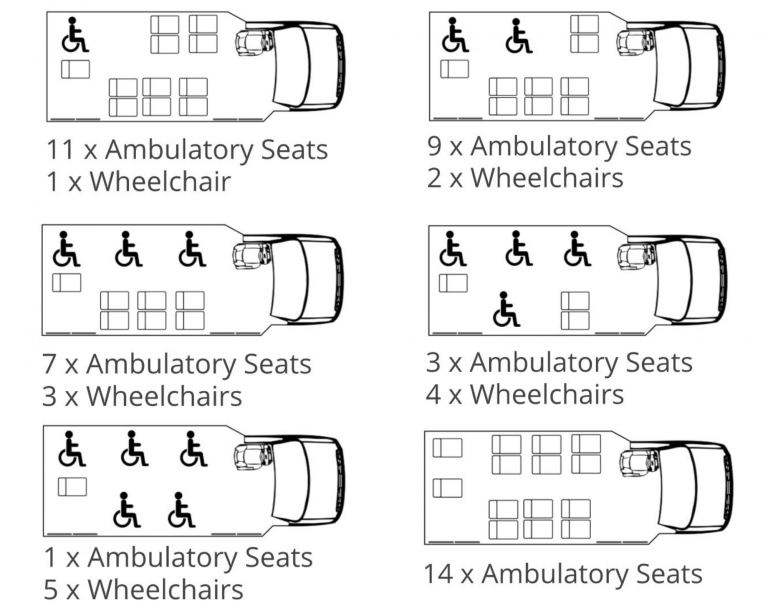 Certified & Specially Trained Drivers
BriteLift drivers are required to be held to the same standards as school bus drivers by the Illinois Secretary of State, highlighting the importance of driver quality. In addition, they are all CPR-certified and exceptionally trained to administer first aid and use defibrillators. Background checks and fingerprint clearance procedures are also conducted, and they also frequently undergo standardized classes and evaluations. There's no action too small for us in safeguarding your children's security and well-being in our transportation services.
Taking Care of Our Corporate Clients
We give our corporate clients great access and flexibility through the following:
Online Bookings and Ride Management – Easily manage rides and get greater control over the rides that you book with us.
User-Friendly Platform – See your active, past, and upcoming rides sorted by individual passengers.
Monthly Billing – We make it easy for corporate accounts to pay with itemized monthly billing.
Ride Tracking – To ensure safety and peace of mind, you can easily track rides with the use of GPS.
Roundtrip Booking – If you need to get back after your trip, then you can pre-book a trip back.
We work with school districts, healthcare providers, hotels and resorts, transportation brokers, and more to give the best transportation experience in Chicagoland. Chicago businesses thrive working with BriteLift and signing up for a corporate account is a breeze.
Get More Info: BriteLift Corporate Account for Schools