How Chicago Wheelchair Patients are Navigating the Pandemic
With the Difficulties Involved, How have wheelchair patients adapted?
The current pandemic has put extra strain on wheelchair patients, especially if an underlying condition could mean they are at higher risk during the current health crisis.
Many factors should be considered when it comes to safely getting to appointments, procedures or getting supplies.
With the landscape changed by COVID-19, how do wheelchair patients go about their lives, knowing medical needs do not change and cannot be put on hold?
Read about tips for wheelchair users in navigating Chicago amidst the pandemic.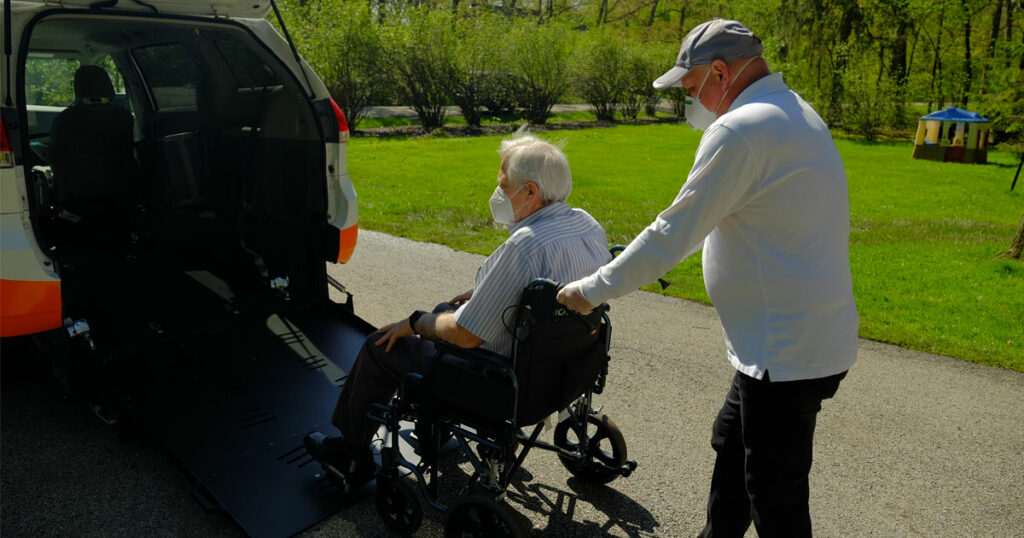 Social Distancing & Reducing Contact
According to the CDC, COVID-19 spreads among people who are in close contact with each other and an infected person coughs, sneezes, talks, or raises their voice. Social distancing, or staying at least 6 feet away from others that are not from within your household, is recommended when possible.
Wearing a Mask
To reduce the spread of COVID-19, CDC recommends people wear masks in public settings when around people outside of their household, especially when other social distancing measures are difficult to maintain.
Independence with Accessible Transportation
Going out to get supplies, or getting to appointments can be tough for the wheelchair community, especially if they had assistance from friends or family members that are unable to provide help due to the associated risks.  
Wheelchair users that are unable to drive themselves, or do not have access to a wheelchair accessible vehicle benefit significantly by having a resource like BriteLift to arrange safe and sanitized transportation.
BriteLift Helps You Navigate the Pandemic Safely
BriteLift assists wheelchair users with door-through-door assistance, helping patients above and beyond to get in the door, all the way into to their appointment or any destination.
BriteLift has also set a new standard in safety and sanitation measures to ensure every passenger and driver is safe.