What Seniors Can Expect From Non-Emergency Medical Transportation (NEMT)
Aging can be quite a journey, and many seniors are living with conditions that may affect their mobility. Utilizing a wheelchair, walker, or scooter to get around is common practice for many, and traveling around town for medical appointments, groceries, and get-togethers can be a challenge, especially when you are unable to drive yourself.
What could be the solution for seniors that utilize assistive mobility devices to travel comfortably and independently?
That's where professional, private Non-Emergency Medical Transportation (NEMT) comes in!
Wheelchair-Accessible Transportation for Seniors
Wheelchairs, scooters and mobility aids can come in many different forms and sizes, from standard sizes to wider bariatric-sized. Seniors need vehicles that are easy to get in and out of. Having to fold up, load and transfer from your scooter into a vehicle can take a lot of energy and may require a friend or family member to be available to help.
Unfortunately, many seniors miss out on events and appointments because of lack of available transportation or difficulty in the process of getting there.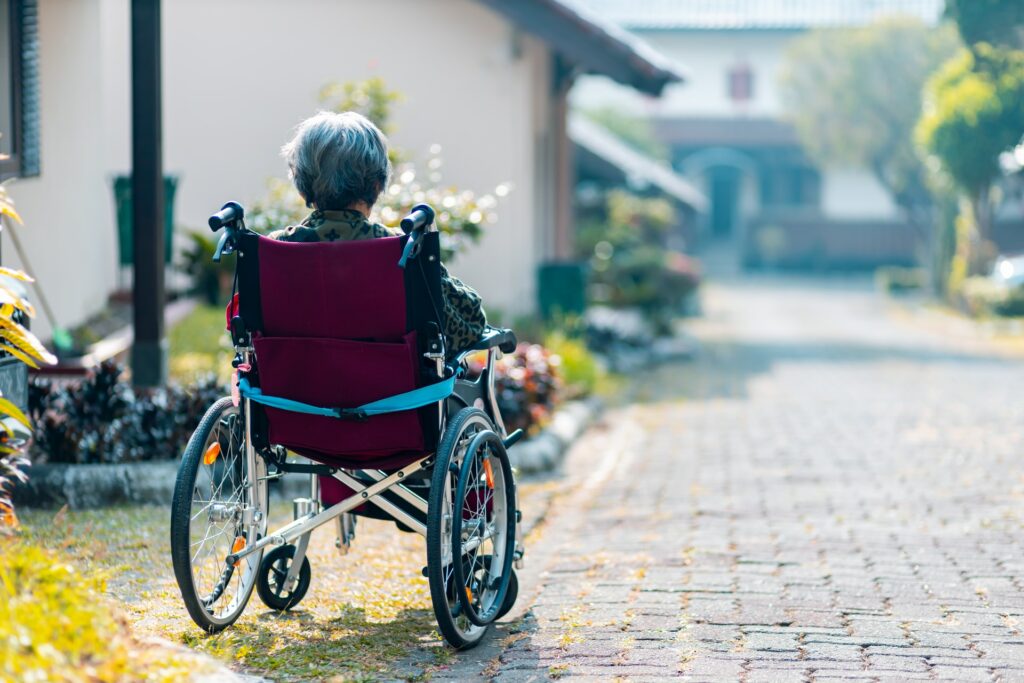 Non-Emergency Medical Transportation (NEMT) services from BriteLift offers rides to seniors using wheelchairs, scooters, and other mobility devices. No-hassle loading via extra wide wheelchair-/scooter-accessible ramps to easily board BriteLift's ADA-Compliant Vehicles. 
BriteLift drivers are specially certified and trained to help them get anywhere they want to be. BriteLift is Chicago and Southeast Wisconsin's premier NEMT provider, offering door-through-door services, helping you get all the way into your appointments and other destinations.
Easily schedule rides for yourself or a family member.
Reliable Senior Transportation with BriteLift
At BriteLift, we care for the senior community,  providing safe and wheelchair-friendly transportation all around the surrounding Chicago and SE Wisconsin suburbs. It's easy to book a ride for your senior loved ones, and you're assured that they will be well taken care of with the help of trustworthy drivers.
At BriteLift, trips with family and friends are a breeze as
additional passengers ride free
!
Booking for a Family Member?
Learn more about how families use BriteLift to manage and pay for their loved one's transportation needs.