Finding Reliable and Accessible Handicap Transportation Service for Individuals and Patients with Limited Mobility
About 3.6 million do not leave their homes because they are disabled or housebound. For individuals and patients with limited mobility, finding reliable and accessible transportation options is essential. 
In this blog, we will explore why BriteLift is the top choice for securing handicap ride service in Chicago and Southeast Wisconsin that addresses the lack of transportation options for seniors and patients who require assistance. Discover the peace of mind that comes with choosing a trusted and reliable transportation solution.
Safe and Easy Wheelchair Access
At BriteLift, we partner with reliable transportation services for wheelchair users and those who utilize different types of mobility devices. Quality handicap transportation service for people with limited mobility is our top priority. This is why we only choose trusted partners committed to providing safe and easy access. From people who utilize standard-sized or bariatric wheelchairs to other mobility aids in between, we make sure you get the solution for your specific needs.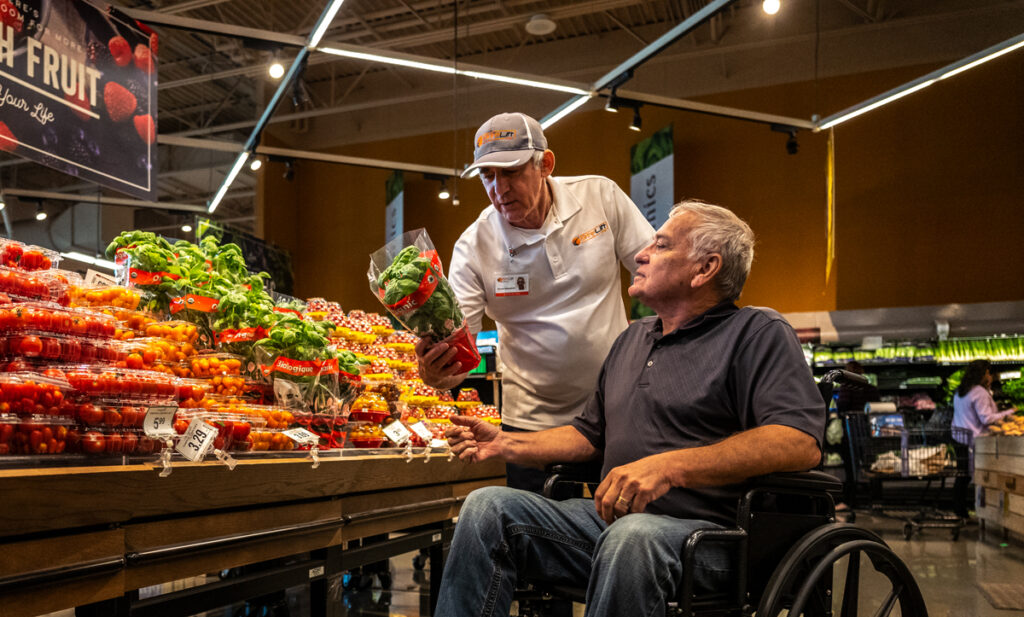 Door-through-Door Handicap Transportation Service
Accessibility goes beyond just getting into a vehicle. At BriteLift we go the extra mile by securing door-through-door service. We make sure you get the assistance that you need from your pickup location up to your arrival at the destination, all while ensuring comfortable seating and proper safety measures. Enjoy a seamless and stress-free experience with the best Chicago NEMT service and the most reliable Wisconsin handicap rides.
Convenient Booking Options
Booking a wheelchair-friendly ride with BriteLift has never been easier thanks to our user-friendly online booking tool and professional customer call team. In just a few clicks, passengers can book a ride from the comfort of their homes, swiftly input their travel details, and choose their preferred time slot. The intuitive interface ensures a seamless experience without lengthy phone calls or waiting times.
Do a Whole Lot More with the FREE BriteLift App
The free BriteLift Mobile App goes beyond seamless booking, offering personalized handicap transportation service designed to simplify your travel. With the app, you can effortlessly reserve rides in advance. This gives you the flexibility to pick your preferred time and date, even if it's days, weeks, or months ahead. You can also enjoy in-app payments, ensuring a hassle-free and secure transaction process.