Suburban Spring Americana at its best
Whether you're a local finding time to explore the Spring beauty of Northbrook or a traveler on the way to Milwaukee with time to check out the Northbrook area, there's always something to discover. When planning family outings with members that utilize a wheelchair or mobility scooter, be sure to be ready for any transportation challenges ahead.
Start with one of the most scenic sights at the Chicago Botanic Garden — it's hard to beat! Located roughly between Northbrook and Glencoe are over 400 acres of beautiful grounds with no less than 25 display gardens and four different natural habitats with a breathtaking orchid show this Spring.
The Northbrook Park District is even larger with 500 acres of land in 23 park areas which features some of the best parks in Chicago, including accessible family-friendly parks such as Meadowhill Park, Wood Oaks Green Park, Techny Prairie Park and Fields, and a Senior Center. All places worth spending a weekend with your kids or grandkids or taking time for yourself to unwind and decompress from the hectic city life.
Getting to these green spaces may be a challenge for wheelchair users, and the safest, easiest, decision to get to and from Northbrook's many green spaces is with BriteLift's Accessible Leisure Transportation.
Northbrook locals can have a different kind of Easter Spring in Northbrook with the Back 2 Rock Easter Egg Hunt that's fun for the whole family, and best of all, it's free!
Want to teach your kids about Irish culture to celebrate St. Patrick's Day? Kids ages 5–8 can have fun making Irish-inspired treats and crafts at the Lucky Leprechauns event at the Northbrook Leisure Center on March 16th. Children learn about Ireland in a fun and engaging way.
Safe, accessible, and convenient transportation catering to the different needs of every family member can be complicated which is why it's important to plan ahead. 
For any other Family Friendly and Accessible Destinations in Chicago, we've got you covered!
Whether it's shopping, a doctor's appointment, dinner with the family or a trip to the airport, BriteLift takes you where you want, when you want. Convenient. Safe. Reliable.
For pure childlike joy for the whole family, the Museum of the Northbrook Historical Society is definitely worth a stopover with a lot of fun and quaint facts of the village's history up to the present day.
Not technically a museum, but Northbrook Court has creatively featured art exhibits from the Glenview Art League and the Cove School which makes use of urns, river rocks, etc. Even though it's become quieter recently, the mall still has a line outside its Apple store.
If you're planning to take your family out to Northbrook for family-friendly fun this Spring and need to accommodate senior family members who use a wheelchair or mobility device, check out what BriteLift has to offer: Senior Transportation – BriteLift – Wheelchair Accessible Transportation in Chicago & SE Wisconsin Area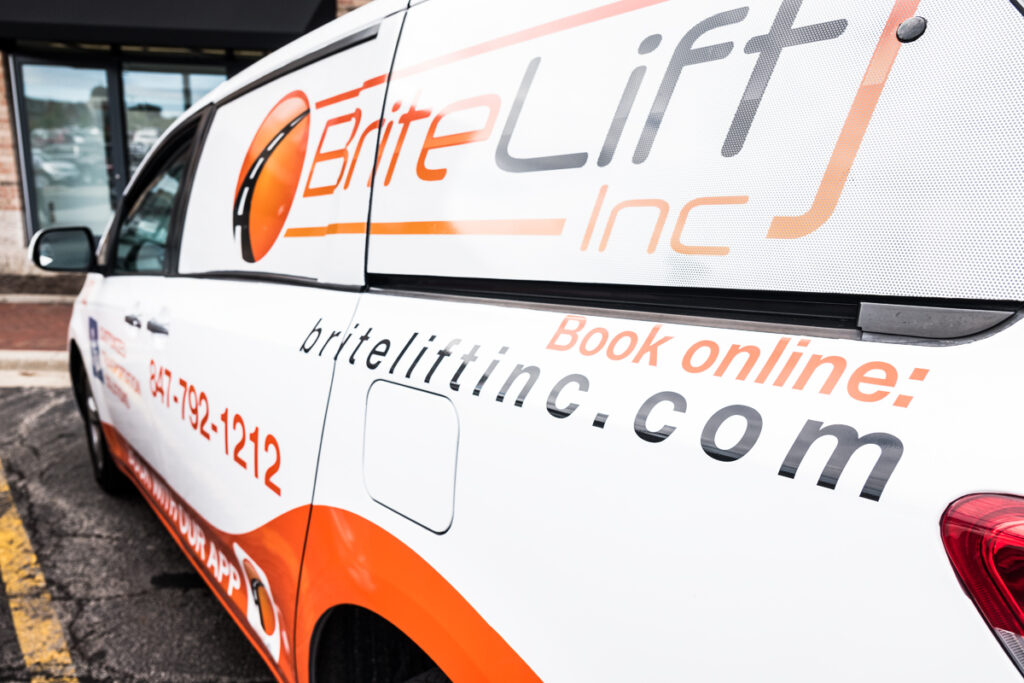 BriteLift is widely trusted in Chicago and Southeast Wisconsin and is accredited by top organizations on the basis of safety, reliability, and the best business practices including an A+ rating from the Better Business Bureau (among many others). We specialize in accessible transportation for Non-Emergency Medical Transportation (NEMT), Airport, Leisure, and any destination.
Drivers are specially trained and certified to provide an excellent customer experience. We can provide door-to-door and door-through-door (into destination) assistance for passengers who need a little extra help.
Save yourself the hassle by planning transportation and booking ahead of time to ensure vehicle availability for family members with accessibility needs. Whether you need to accommodate a small group or large group, BriteLift has the right vehicle for your specific needs. Explore the possibilities when you ride with us, check out our available vehicles.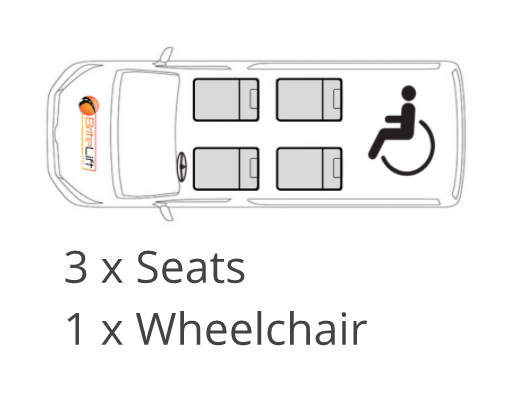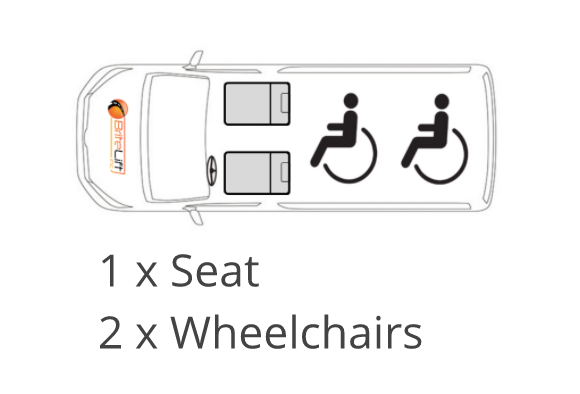 When you are planning a day out with your family, and need transportation, Arrange Accessible Transportation with BriteLift. With so much to think about when traveling with the whole family, make it easy on yourself, get the BriteLift App or book online today for a smooth, accessible travel experience where you can book, track, pay, and more. You can also call ahead 24/7 at 847-792-1212 to book your ride. 
Enjoy your family time this Spring season and thank you for supporting a locally owned and operated company.