Fun and Wheelchair-Accessible Chicagoland Activities
City travel and activities can be pretty daunting for our community with accessibility needs and those taking care of them. But that might not be the case in the Home of the Bean where there's plenty of family-friendly things to see and do for holiday visitors and the wheelchair-using sightseers.
Definitely one of the most accessible and fun places to go for kids to visit in Chicago is Millennium Park with its different attractions such as a roller rink or ice skating rink depending on the season.
Within the park, the must see spot in Chicago has got to be The Cloud Gate, lovingly called "The Bean" by locals because of its distinctive shape.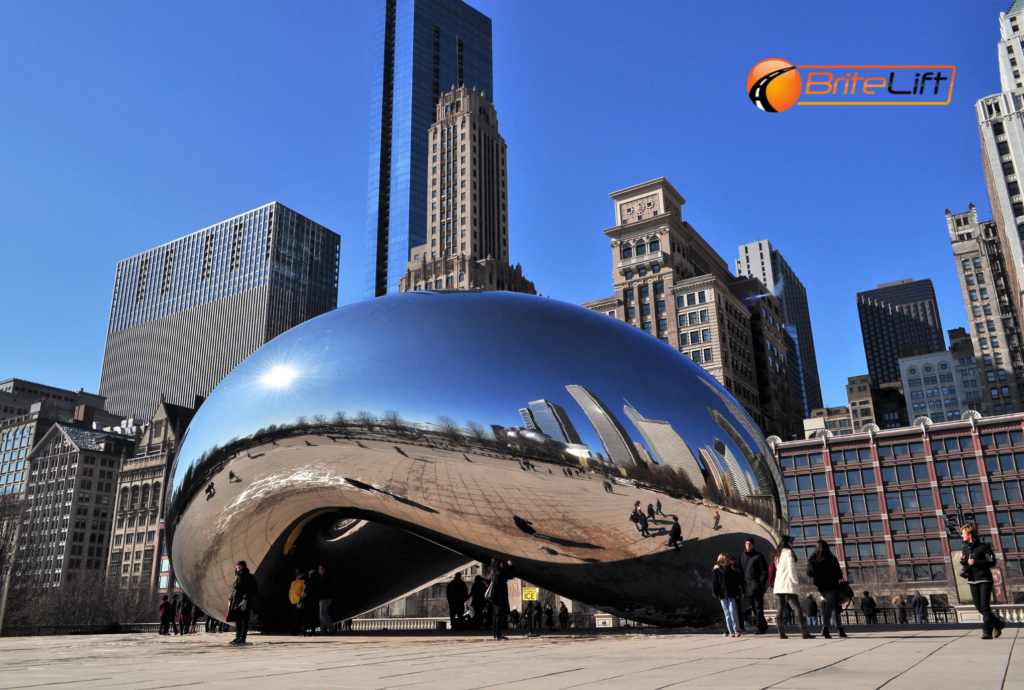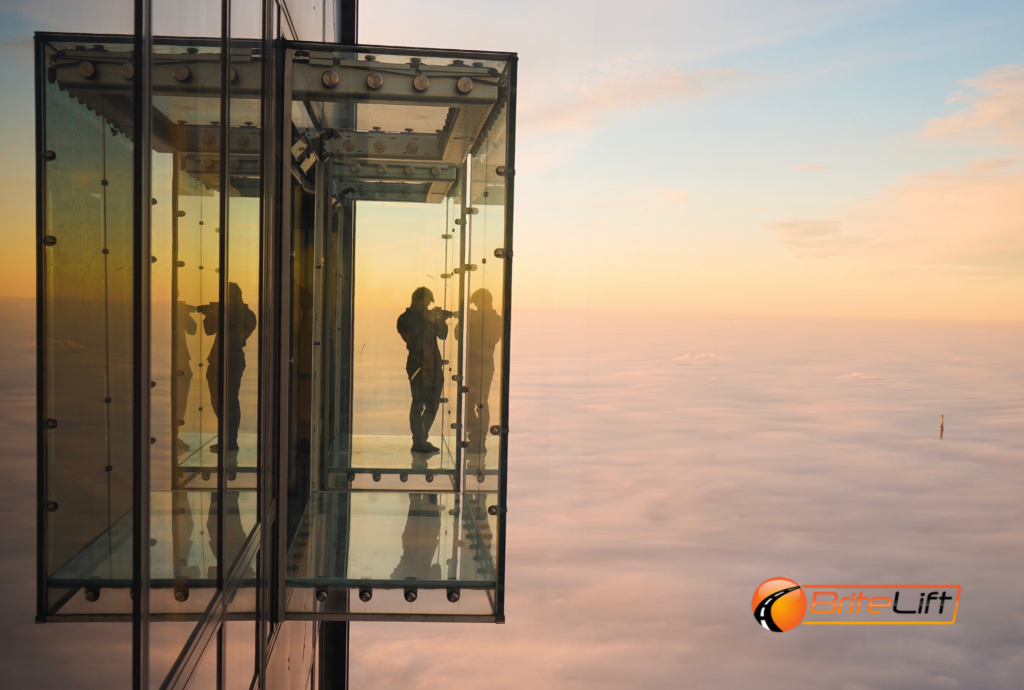 (Sears Tower) Willis Tower Sky Deck
Skydeck Chicago is a wheelchair-accessible observation deck on the 103rd floor. Being the highest observation deck in the United States, it offers an amazing view of the city and surrounding areas. The all-glass boxes give first timers a once in a lifetime sort of experience.
It might make you think twice before rolling in with your wheelchair on glass but it is accessible for a reason, with the glass boxes able to withstand 5 tons of weight! Learn More about their ADA-compliant protocols >>
Whether it's shopping, a doctor's appointment, dinner with the family or a trip to the airport, BriteLift takes you where you want, when you want. Convenient. Safe. Reliable.
One of the largest aquariums in the country, with exhibits with names like "Amazon Rising," "Polar Play Zone," "Waters of the World," among others sound pretty exciting for the kiddos.
Shedd Aquarium is fully accessible, sporting ramps and wheelchair accessible seats and parking.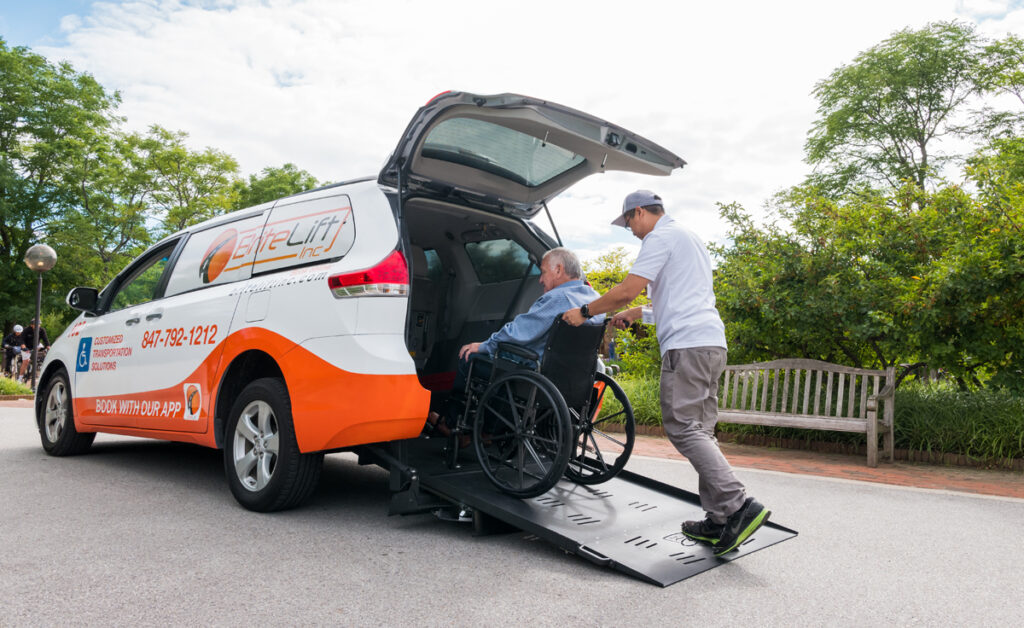 Wheelchair-Friendly Rides That Fit You
Save time and energy from getting around Chicago with the best custom and personalized transport services in the city. BriteLift offers safe and reliable transportation for people in wheelchairs. BriteLift helps you focus on the fun parts of your trip instead of worrying about transport routes, schedules, availability, and accessibility.
Our specialty is in door-through-door services with our courteous and well-trained drivers. If you don't want to put up with the hassles of public transportation, then it's best that you book with BriteLift for a no-frills wheelchair-accessible transportation experience in Chicago.
Reserve a ride with BriteLift for your loved ones in a wheelchair. Plus, additional passengers ride for free!