Wheelchair Transportation Service
BriteLift provides safe, reliable Wheelchair Transportation service within the Chicagoland & SE Wisconsin Community.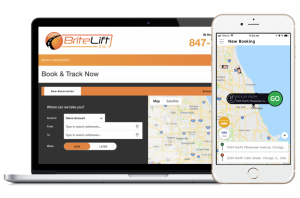 Advanced Reservation, Multiple Stops
& On-Demand Rides
With BriteLift you can reserve multiple rides in advance. You can manage all your rides online or with our mobile app. Reserving in advance means you'll always have a dedicated vehicle at the exact time you need it.
We also strive to provide on-demand rides where possible. Call our customer service center to discuss your plans.
For all the latest news & offers, sign up to our newsletter