Life Is Better Without Pain from Sitting All Day
Individuals who utilize wheelchairs benefit from any accessories that promote increased comfortability, considering they are sitting in their wheelchair for a majority of their day. 
Here are some of the most popular wheelchair accessories that add more comfort.
There are numerous types of cushions that you can choose from. It's important to find what's best for you:
Foam cushions provide structure and stability and can conform to each user's body type individually. Foam cushions are easy to transport and lightweight.
Advantages: 
Lightweight & generally low maintenance • Available in a wide variety of sizes, densities, thickness • Affordable, least expensive 
Commonly used to disperse weight to avoid prolonged pressure. The cushion consists of cells or chambers which are inflated with air to fit each individual. 
Advantages:

Air can travel between cells which allows the cushion to contour to the user as they move to provide specific pressure relief to specific areas. • Provides shock absorption and is lightweight • Cells are adjustable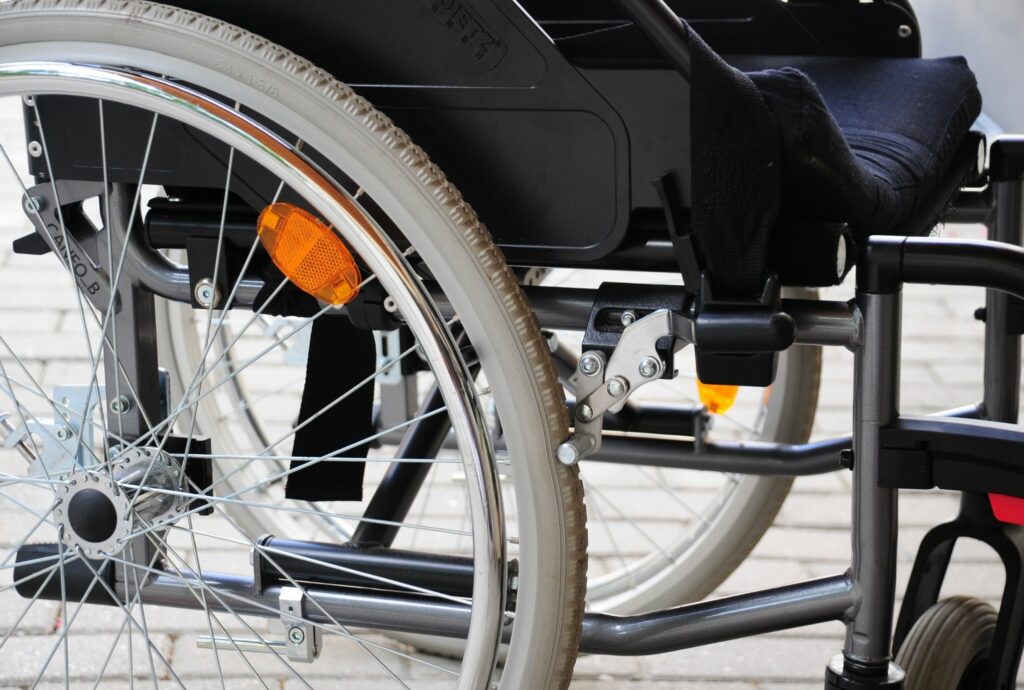 Urethane Honeycomb Cushions

 
Advantages: 
Lightweight, flexible, & easy to clean • Increases airflow and temperature regulation compared to a foam cushion. • Decreased moisture retention
Advantages:
Increased comfort with cooling effects • Gel is located to alleviate weight from bony prominences • Better for active individuals and will decrease shear forces • More expensive, provide better pressure distribution than foam
2. Adjustable Wheelchair Backs
Wheelchair backs are great for many in that they provide an extra layer of comfort, allowing you to adjust their positioning. The height, angle, and depth of wheelchair backs are adjustable. For better stability and optimal support for one's posture, we consider wheelchair backs a must-have.
Whether it's shopping, a doctor's appointment, dinner with the family or a trip to the airport, BriteLift takes you where you want, when you want. Convenient. Safe. Reliable.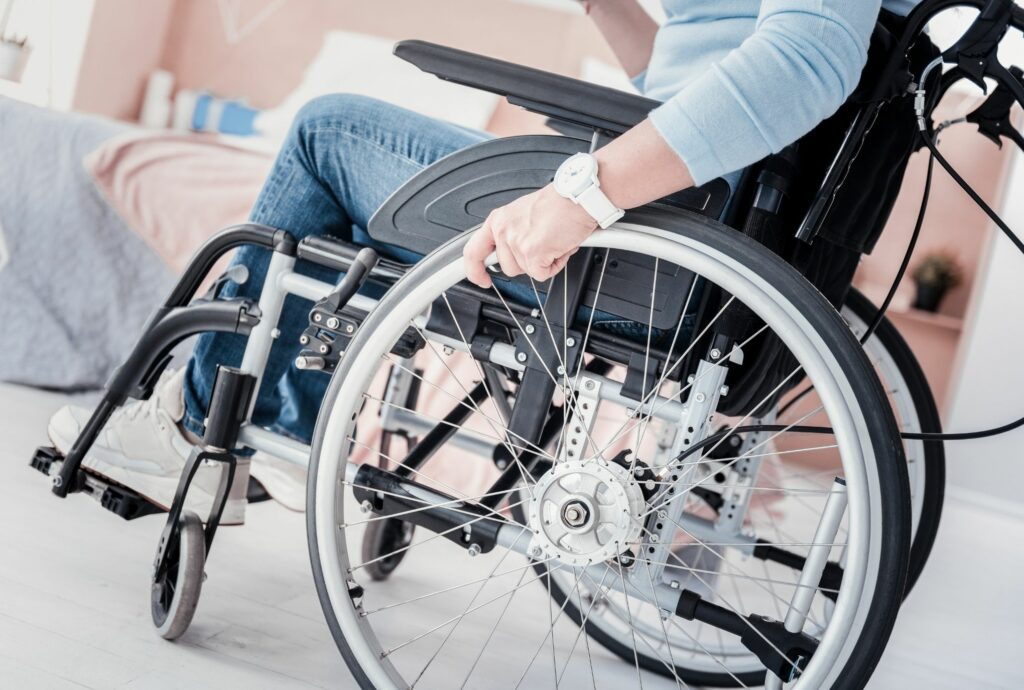 Add-ons such as break extensions allow users to reach the handle easily, giving better safety and mobility as needed. Since standard breaks aren't exactly tailor fitted for some people, extensions exist to help them.
Many of those in wheelchairs need trays to either eat or work whenever accessible tables aren't readily available. Trays also allow reading, writing, and organizing a whole lot easier, especially when they come in different shapes and sizes to suit individual preferences. Some even have cup holders!
Armrests can get uncomfortable at times. Fortunately, there are different covers that one can use to alleviate the pain from having to place their arms on the rests all day long, preventing sores as a result of the pressure and built-up sweat.
With the accessories above, life would be a whole lot less challenging for wheelchair users and those caring for them. Another great accessory to always have with you is easy access to accessible transportation when you need it.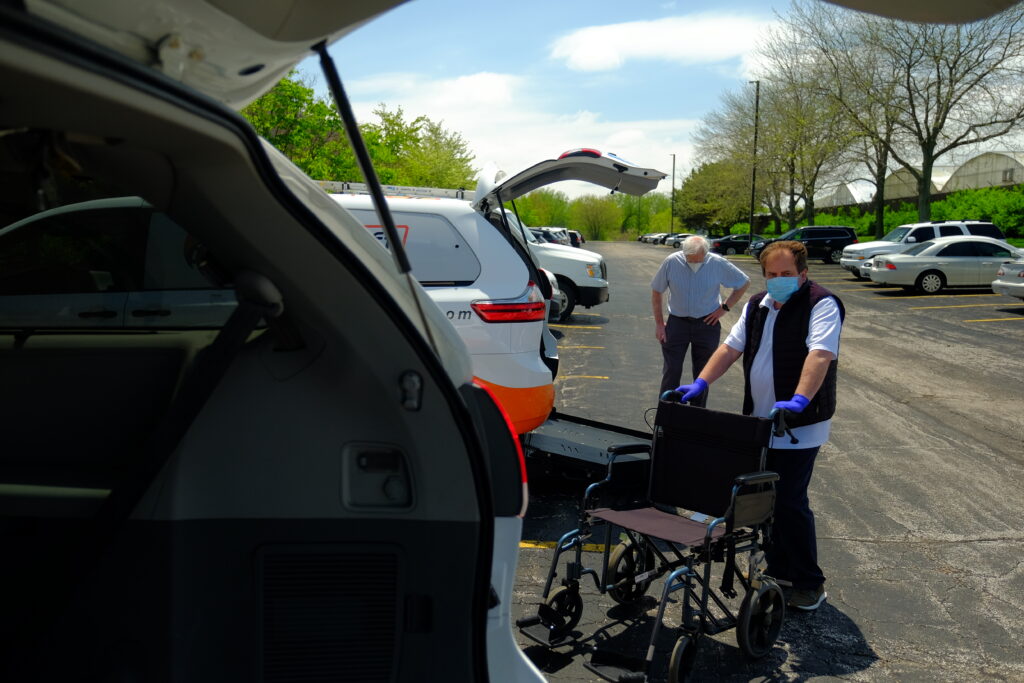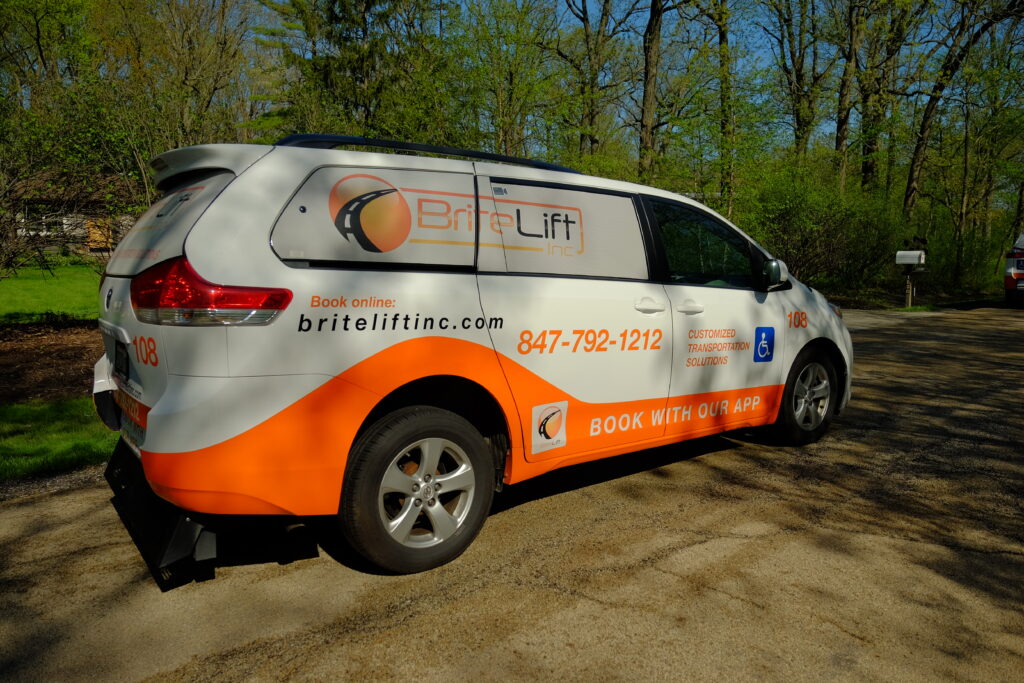 Providing Even More Comfort With Accessible Rides
BriteLift ensures that your loved ones will have the safest, most reliable, and accessible transportation that Chicago and Southeast Wisconsin have to offer. Be it by phone call, mobile app, or online booking, we'll take you where you want to go, whether it's for appointments and procedures, to run errands, or to visit friends and family.
Reserve a ride with BriteLift today!