Get More Out of Your Rides With BriteLift​
Booking with BriteLift for Wheelchair-Friendly Transportation just got more rewarding! When you book a ride with BriteLift, you earn reward points that can be redeemed for amazing gift cards, ride credits, experiences and more. Whether it's a ride for a little shopping, a doctor's appointment, or simply to hang out with friends or family, you collect points!
To get started, simply text "JOIN" to 847-792-1212. 
Then, you can start earning reward points while being part of the BriteLift community.
Easily schedule rides for you, or a family member.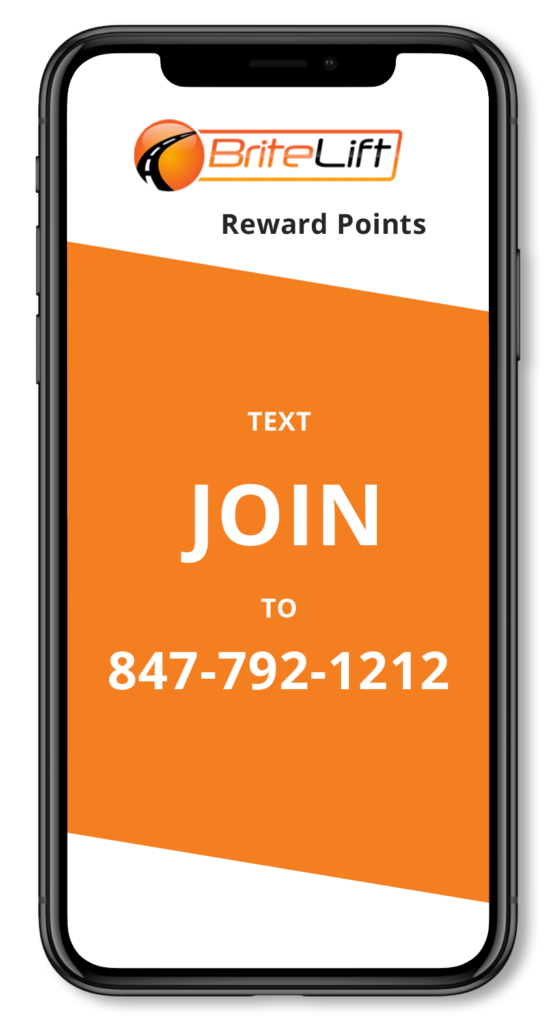 How to Start Earning Points
Getting Reward Points is Simple:
Book a Ride With BriteLift: Book via the website, the BriteLift app, or by simply calling 847-792-1212

 

Collect Points

: You will automatically get points added to your account every time you book with BriteLift

 

Redeem Your Rewards: You can easily check your points balance by texting POINTS to 847-792-1212
Aside from getting rewards, you're also provided with spacious vehicles with hydraulic lifts to cater to passengers using wheelchairs and scooters of all sizes. Also, our drivers are specially trained and certified to ensure the safest and most comfortable and reliable services.
Reserve rides in advance – You're able to select the exact time and date to ride with us so you'll never have to miss an appointment again. Our booking platform allows you to book and edit multiple rides in advance. Passengers rave about the ease and convenience, especially when managing recurring rides for medical appointments.
Get updates on your ETA and live location – You, or your family, can view your BriteLift vehicles' location online or from the mobile app from the moment our drivers pick you up to your arrival at your destination.
Additional Passengers Ride Free – When you book an accessible ride with BriteLift, additional passengers ride free, capacity allowing.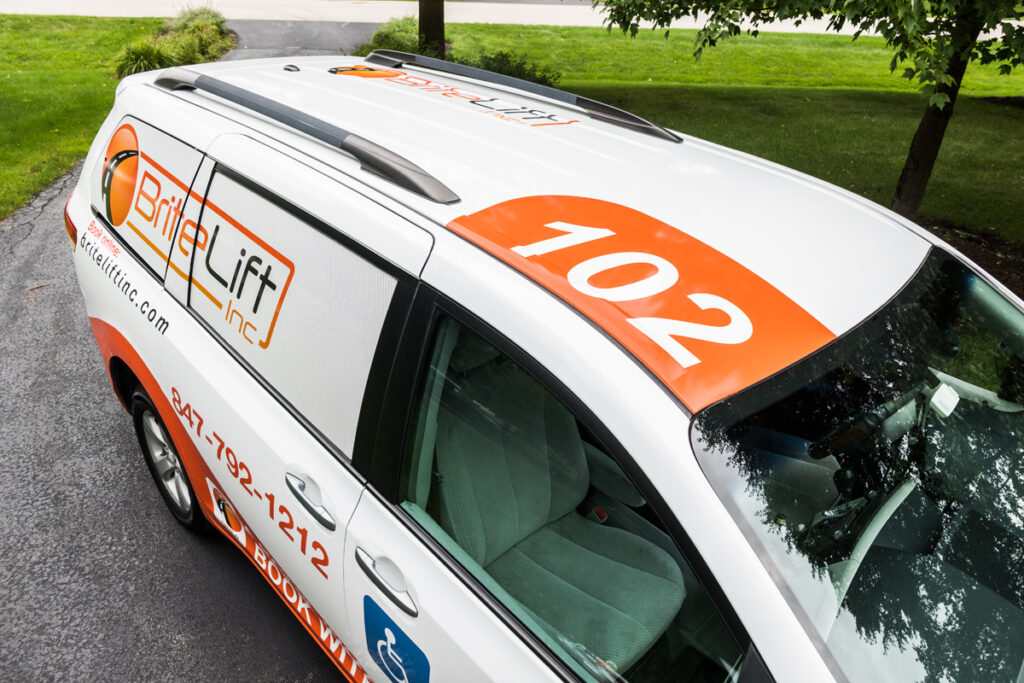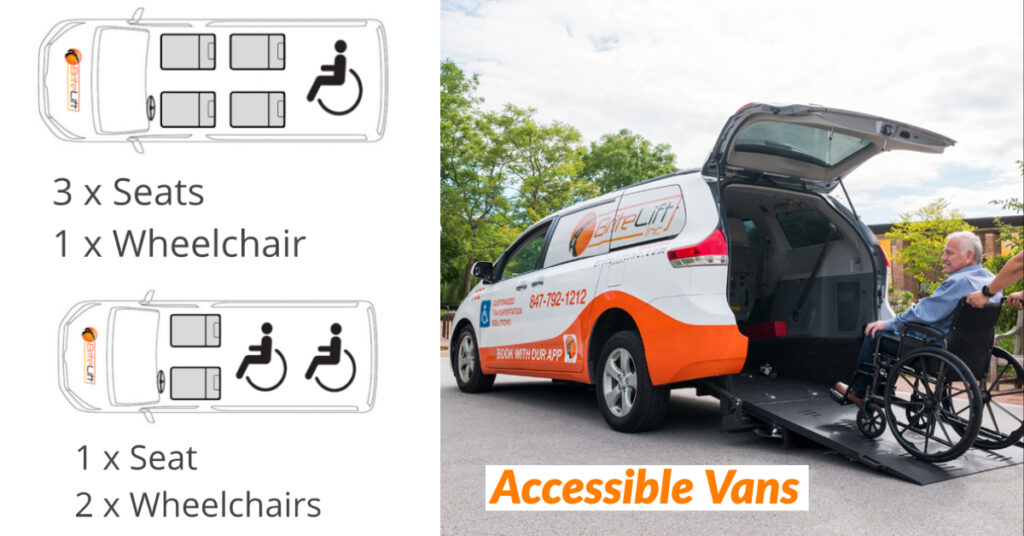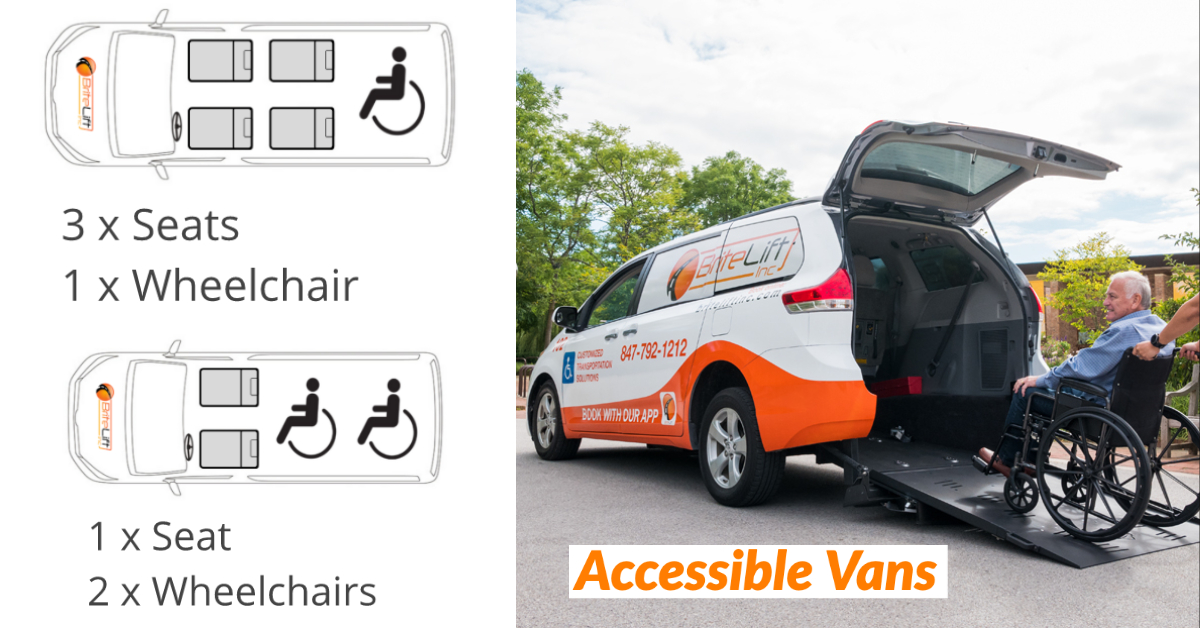 Start Earning Points Today with BriteLift
Start earning rewards by joining now. BriteLift is committed to providing you with first-class rides every time you book with us. We strive to make the experience of getting accessible rides easy and convenient, from start to finish. Trusted for wheelchair-friendly rides by Chicago & SE Wisconsin top hospitals and patients alike. 
Book with us now or call 847-792-1212.