Wheelchair Accessible Transportation in Libertyville
Safe, Easy, & Reliable
Wheelchair Accessible
Transportation In Libertyville
We assist you door-through-door. Whether it's a doctor's appointment, dinner with the family or a trip to the airport… wherever you need to be, you'll get there safe and on time with BriteLift.
Customized Transportation Solutions
Wheelchair Accessible Transportation in Chicagoland
Book With BriteLift Instead.
We Provide Safe, Easy & Reliable Wheelchair Accessible Transportation in Libertyville
Need A Wheelchair Accessible Taxi in Libertyville?
Need A Wheelchair Accessible Limo in Libertyville?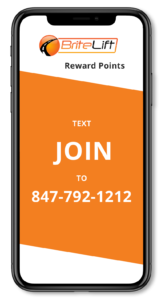 Joining is easy. Just text "JOIN" to 847-792-1212.
Get BriteLift Reward Points with every ride!
Use your points to redeem gift cards from Target, Amazon, and more! To check your points, text "BAL" to the same number. Learn more >>
Contact our friendly team to discuss where you would like to go
We're happy to answer any questions & help you book your next ride with BriteLift