Gaining Independence by Utilizing Wheelchair Accessible Transportation Services
Access to Reliable & Safe Transportation Can Make All The Difference
Wheelchair users may oftentimes feel a lower sense of freedom because of their condition, facing many challenges as they go about their everyday activities. Overcoming adversities to complete tasks or activities independently may impact morale positively, even more so when accessibility resources are provided to make it easier.
How Wheelchair Users Do It
People in wheelchairs learn to adapt to their current situation, often learning new skills and even a few tricks along the way. Although our community has progressed over the years when it comes to making the city more accessible, much work is still needed. Wheelchair patients make use of tools like accessible transportation services and accessories to help adapt to the landscape around them, making their lives considerably easier.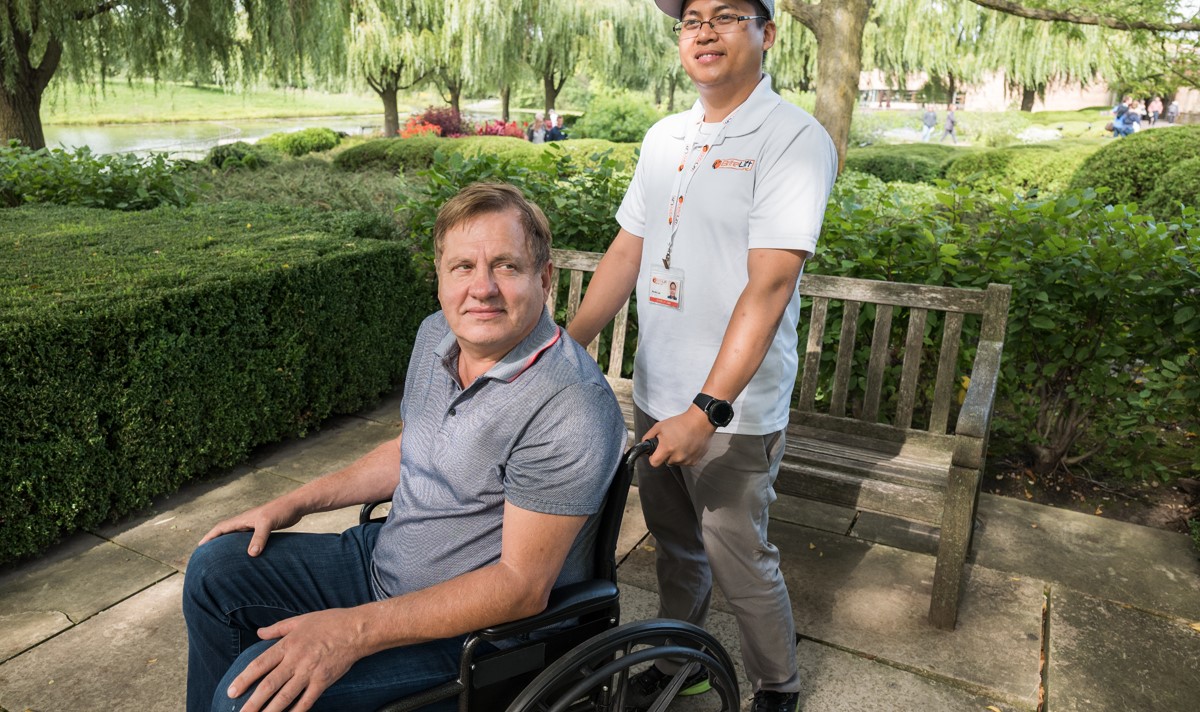 Transportation Concerns
Unless they have someone, be it family or a personal caregiver, to drive them around, wheelchair patients often have trouble with reliable and accessible transportation. Loved ones may not always be available to assist them, especially with the current health crisis that has gotten more families tied up with more responsibilities at home.
Patients, especially those utilizing mobility devices, have regular health needs that they need to address, and transportation is one of the most pressing concerns that they have to contend with.
Utilizing Wheelchair Transportation Services to Gain Independence
Fortunately, wheelchair-accessible transportation services like BriteLift are available and able to help wheelchair users in the Metro/Suburban Chicago Area and Southeast Wisconsin area.
BriteLift's state-of-the-art accessible vehicles have more than enough room for passengers (additional passengers ride free) and their wheelchairs.
Professionally trained and school bus certified drivers go the extra mile, assisting passengers all the way INTO their appointments to keep them feeling safe and comfortable at all times.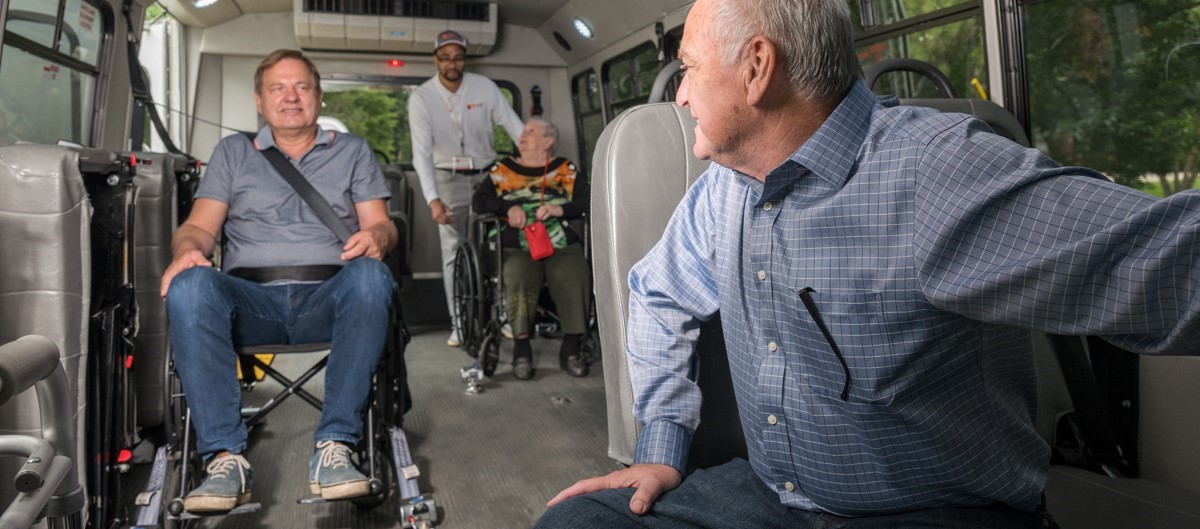 Easy Booking
Passengers, their families, or health providers can easily manage rides through BriteLift's Online Booking Tool or  by downloading the free BriteLift Mobile App. You can also call 847-792-1212 at any time, any day, 24/7. Patients gain independence without needing to worry about asking friends or family for transportation.
With BriteLift's Online Booking Tool and Mobile App, easily schedule multiple trips in advance, pay, and track vehicle location. All rides are also video/audio monitored for max safety of both passengers and drivers.
BriteLift's Commitment to the Wheelchair User Community
BriteLift assists wheelchair users in Chicago and SE Wisconsin with wheelchair-accessible transportation, especially those who need to get to their regular appointments and procedures. Our standards in transportation and COVID safety measures ensure that we transport patients safely and comfortably and that they are treated with the utmost professionalism and service that they deserve.
Contact our 24/7 customer service for more information and free ride estimates. Reserve a ride with us today online or by downloading the free mobile app.
BriteLift Reward Points Program
Get points with every BriteLift Ride! Redeem awesome gift cards from Target, Amazon, and more. To start, text JOIN to 847-792-1212 then simply reserve rides through our multiple booking options. BriteLift continues to keep transportation not only safe and accessible to all, but also incredibly rewarding!
Contact BriteLift's 24/7 customer service for a free quote and reserve a ride with BriteLift today!
Accessible Airport Transportation
Catch your flight safely and on time! Whether you're departing or arriving, BriteLift provides door-through-door wheelchair-accessible airport transportation to and from Chicago O'Hare (ORD) and Midway (MDW) Airports.
Now Serving South-East Wisconsin
Great news! BriteLift is now serving the southeastern Wisconsin area. Same great advantages, with an extended service area.
Contact our 24/7 customer service for a free quote. Reserve a ride with BriteLift today by calling 847-792-1212, downloading the free mobile app, or booking online.
Our COVID-19 Response Ensures Safety
We make sure our vehicles are sanitized after every trip, all while practicing precautions in response to the global health crisis. Learn more about how we raised our standards in safety and sanitation COVID-19.
There's a reason medical establishment teams, patients and their families, trust us with their transportation needs. See the difference with BriteLift when for medical rides around Chicago.
Reserve a trip with us today.
Chicagoland's Local Transportation Choice for Business
As a locally owned and operated company, we take pride in forming a lasting professional relationships with local medical establishments, schools, facilities or any other industry with accessible transportation needs. We also cater to high capacity needs with buses that can accommodate ambulating passengers as well as wheelchair users.
Let's Connect!
Steve Rapoport
LinkedIn
Business Development
BriteLift, Inc
Customized Transportation Solutions
Call me directly any time at 224-588-0333